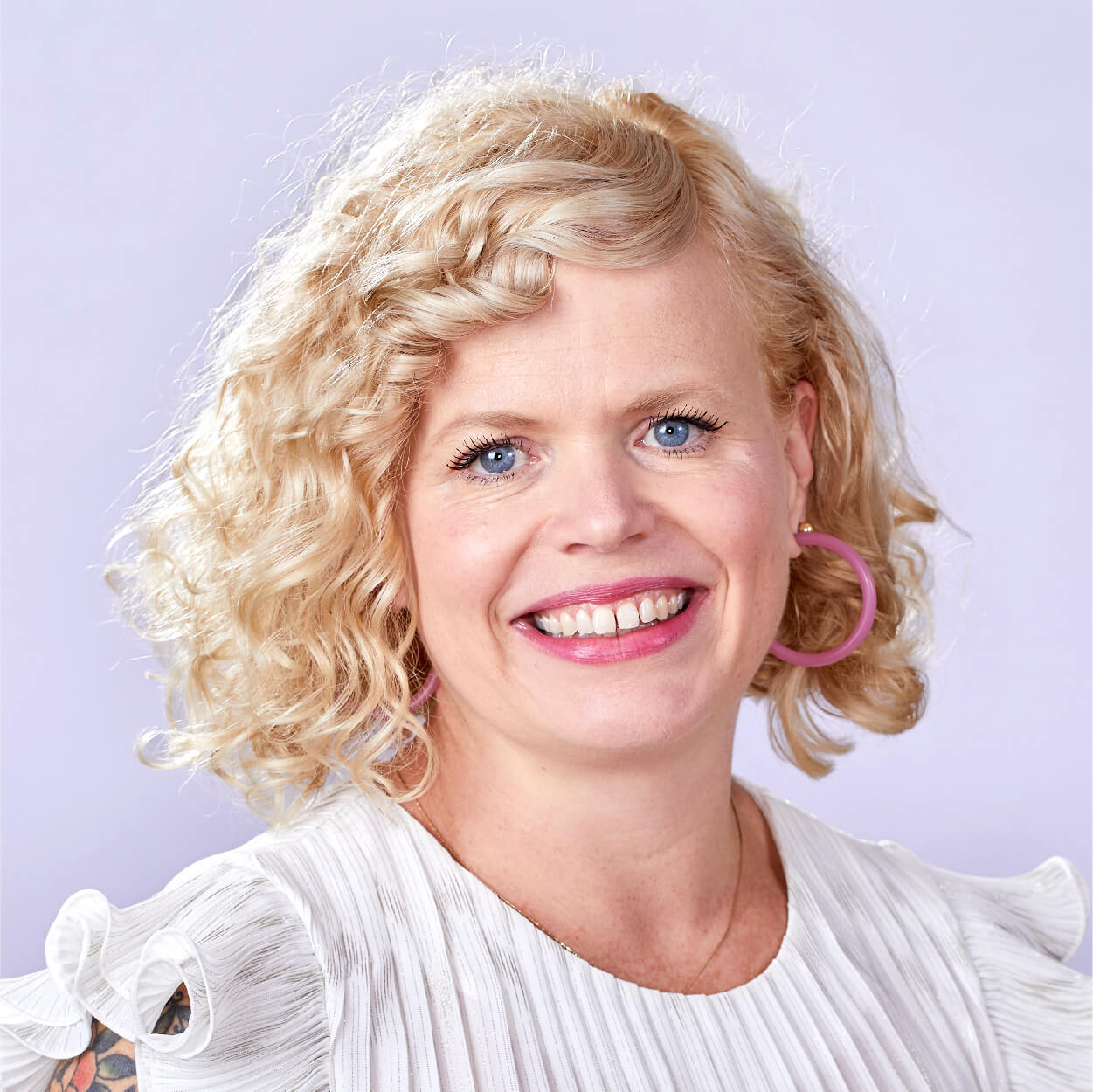 Creative Director
Erin leads Collective Next's Creative Team. She seeks to foster an environment in which the team's unique combination of skills–deep business acumen, experience in process facilitation, and expertise in design and storytelling—can thrive. Her goal is to facilitate clients through a process that produces highly relevant visuals that truly communicate their message.
After a brief post-college stint at a start-up, Erin's friend and future colleague at Collective Next, Cricket Hannan, tipped her off about a job where she could pursue her passion for creativity and teamwork. The job: facilitating collaborative work at Capgemini's Accelerated Solutions Environment. On her first day, Erin fell in love with the work and the people. The team included future CN'ers Matt Saiia, Sarah Shrimplin, and Hamilton Ray. Twenty years later she still feels the same way. She's been a part of CN from the beginning, helping to grow the creative team, while working with clients such as MassMutual, Fidelity, J&J, Alexion, Allison Transmission, BlackRock, Willis Towers Watson, MIT, and MasterCard.
Outside of work, Erin channels her creative energy into drumming, playing in the local band The Monsieurs. She also actively supports Girls Rock Campaign Boston.
Erin King has been a partner to us at Fidelity in the Family Thought Leadership and Practice space for more than 3 years now and we consider her an indispensable part of the team. Erin's ability to blend creativity and business insights sets her far apart both as an outstanding producer and as a collaborative thinker. She takes our concepts to a level where clients and advisors can easily understand and engage, learn, and apply in their professional and personal lives.
Tobias Donath, Vice President of Family Thought Leadership and Practice, Fidelity Investments