We recently had the awesome opportunity to bring graphic facilitation and graphic recording to the eMoney Summit 2018, an engaging three-day conference in Orlando. The theme of this conference was the "Rise of the FlexGen". The FlexGen, for those unfamiliar with this term, is the new generation of "flexible financial advisors that can work across devices, support unique business models, and provide a range of services, all in an effort to service an increasingly demanding investor." Interestingly, this "generation" is defined not by age, but by how they work.
There were over 1000 attendees, multiple learning tracks in breakouts, more than 70 speakers, and 9 keynotes.
Among other things, our job was to visually summarize presentations delivered in the plenary forum. Keynote speakers were front and center, and we were situated on a stage to the right. My personal favorites were Alison Levine, Captain of the First American Women's Everest Expedition Team (and bestselling author of "On the Edge: Leadership Lessons from Everest") and Daniel H. Pink, bestselling author of numerous books, including his most recent "The Scientific Secrets of Perfect Timing".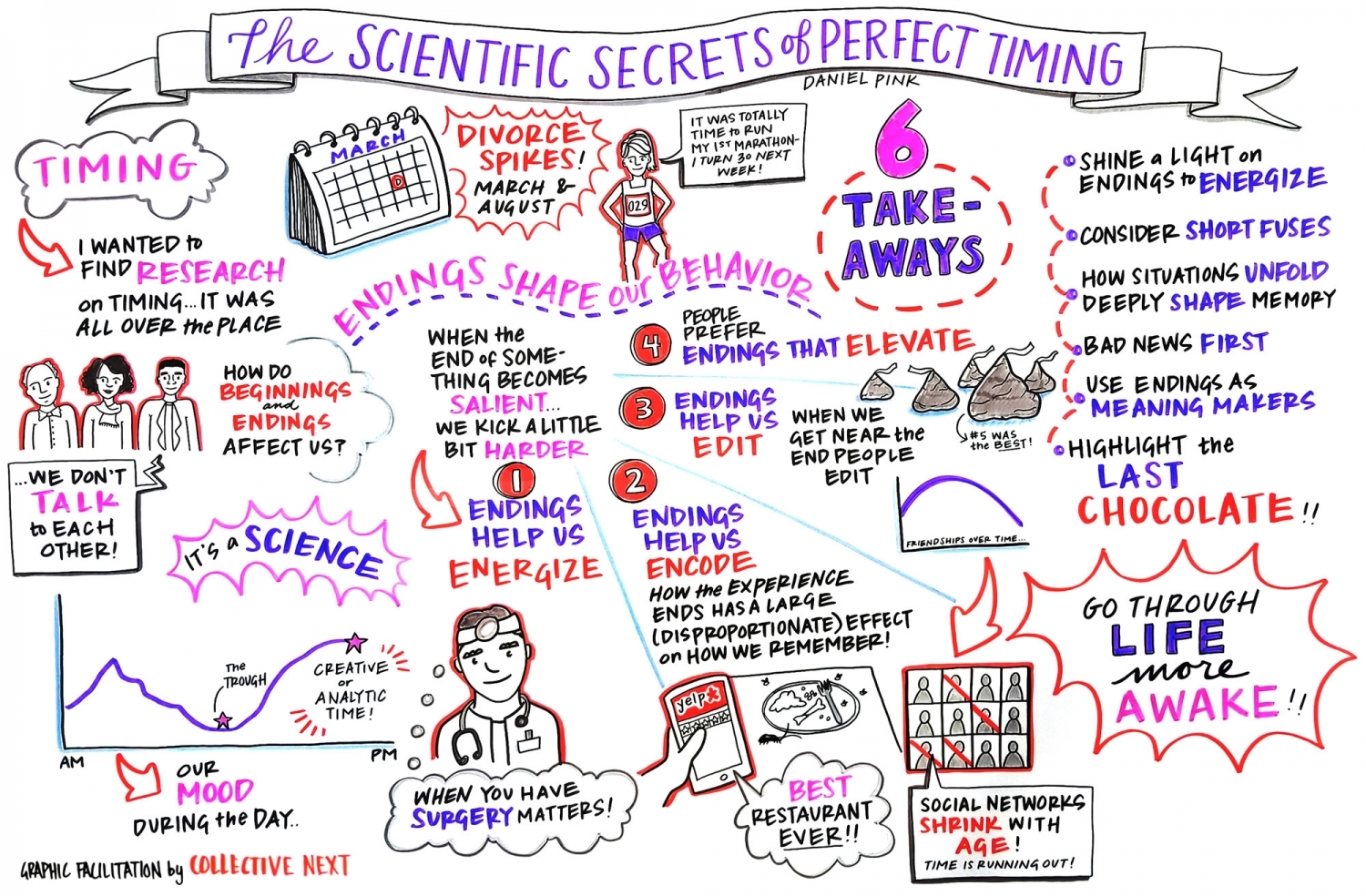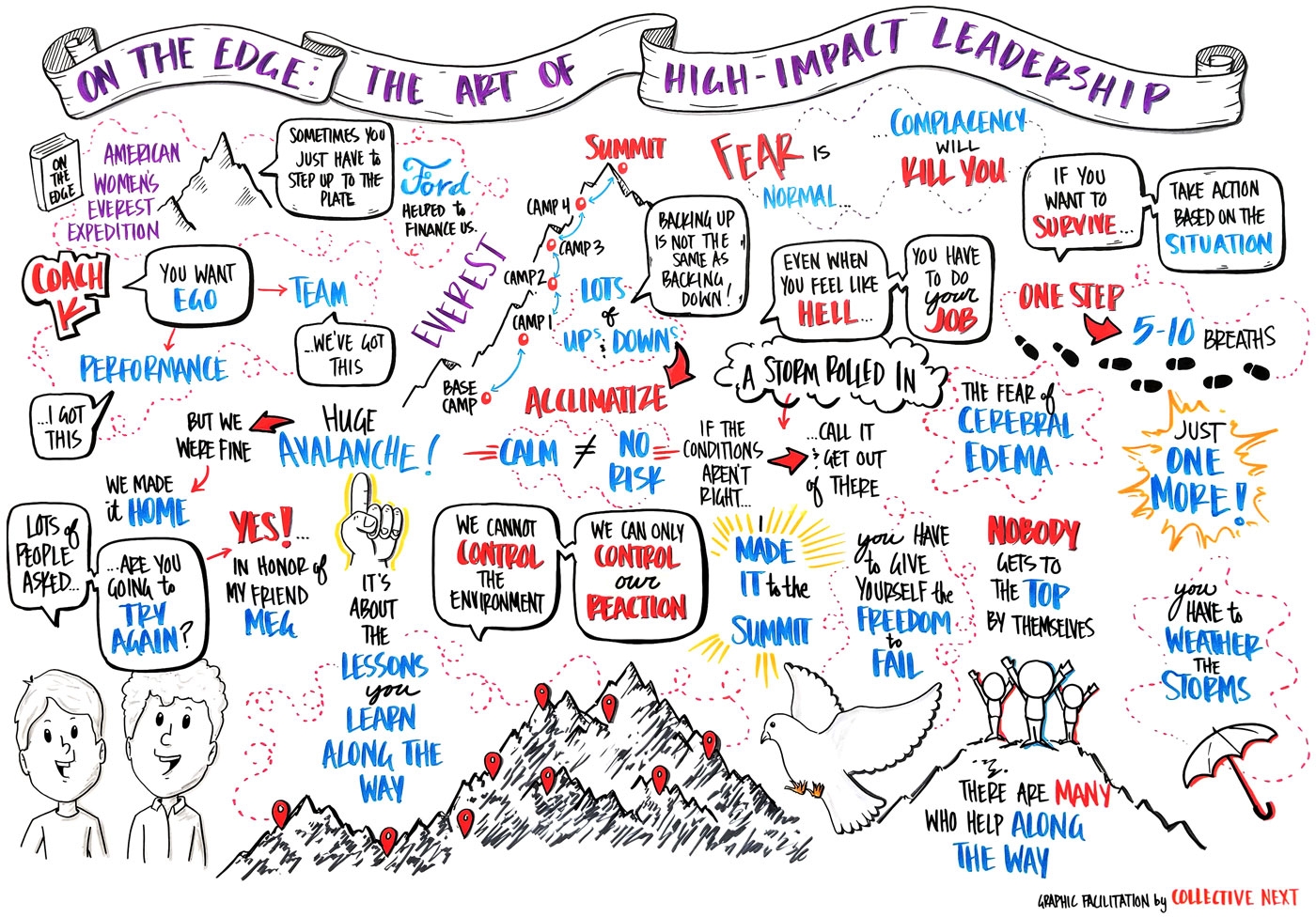 We scribed along with a number of speakers, as well as a select few breakout conversations, and created a gallery of our work in an open rotunda where participants could view it over the three days.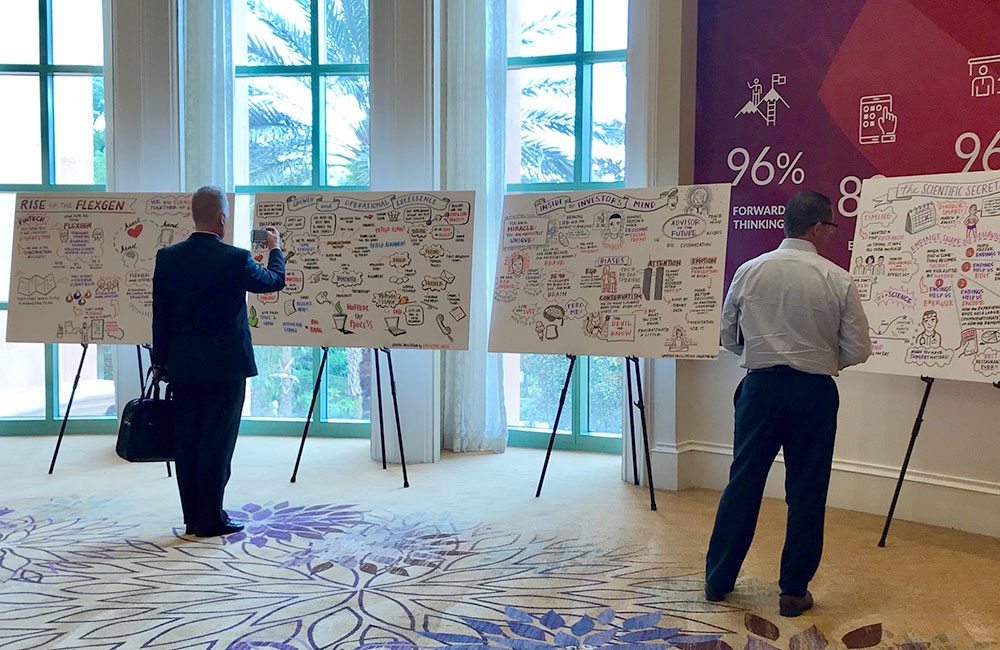 At the end of the event, I created one image to capture the participant journey, highlighting the general session speakers and including a few inside details, like fireworks on the last night and one of the service dogs that was on hand to meet and greet the attendees during the event. The illustration is at the top of this post.
This is the sort of work we love to do, and I'm happy to share a few images from the conference here.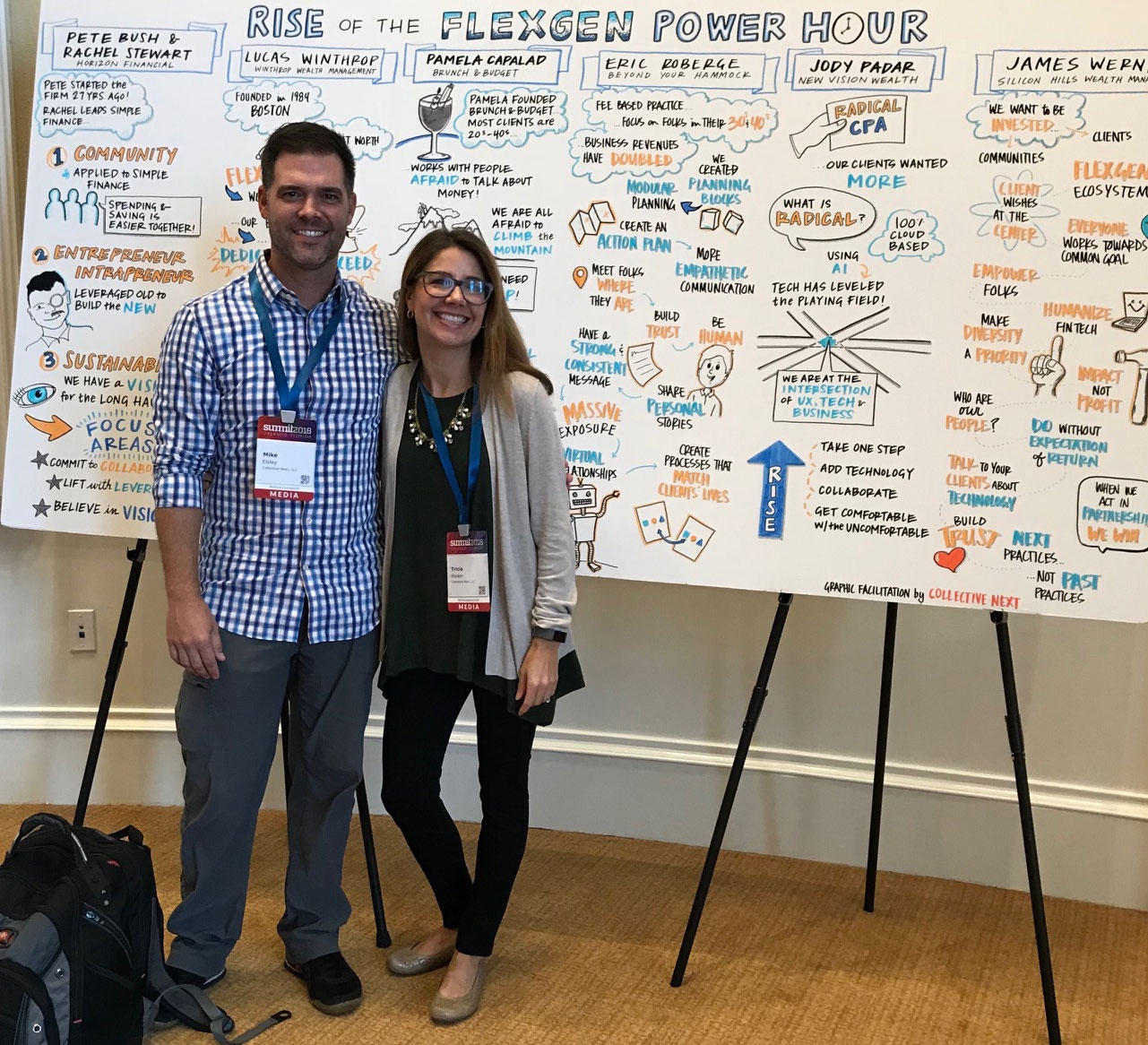 Back