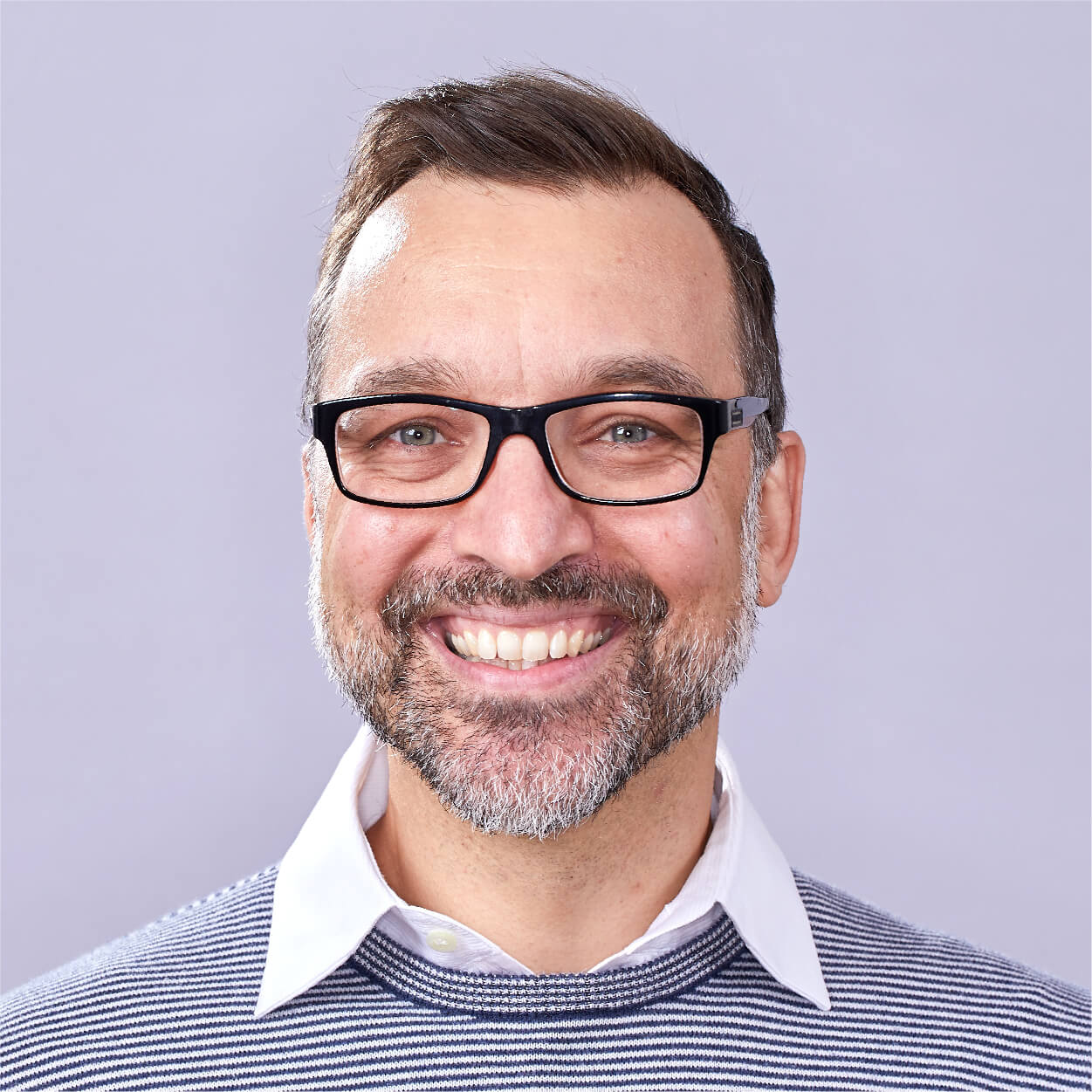 Co-Founder, CEO
Matt and his wife, Sarah, founded Collective Next in 2003 with the goal of pushing the creative bounds of collaborative work. Matt strives to realize this vision in a multitude of ways, from rolling out cutting-edge leadership development programs and transforming senior leadership forums, to working at the forefront of the public conversation around artificial intelligence and machine learning.
Matt's passion for creating What's Next inspires his work for clients just as much as for his own organization. Matt majored in Studio Art at Grinnell College—a college he chose for its open-mindedness and collective approach to leadership and decision-making. After graduating, he was introduced to the world of facilitation and collaborative work through MG Taylor and Capgemini's Accelerated Solutions Environment. Matt immediately saw an opportunity to integrate his passion for creativity with his long-standing interest in catalyzing organizational change. Following a decade of immersing himself in this emerging field (alongside his colleague and future wife, Sarah) Collective Next was born. Over the past fifteen years as CEO, Matt has enjoyed partnering with leaders across industries to solve complex organizational challenges.
When Matt steps away from Collective Next, he is likely attending a concert, hanging at the Hungry Coyote in Needham, or visiting family in the Midwest. Regardless of what he is doing, Matt thrives on the energy generated by sharing unique experiences with friends and family.
"Matt is awesome! He is fun to work with. He has the ability to bring together leaders who have diverse opinions and coalesce around a common goal. It is brilliant."
Jeff Carney, President and CEO IG Wealth Management & IGM Financial