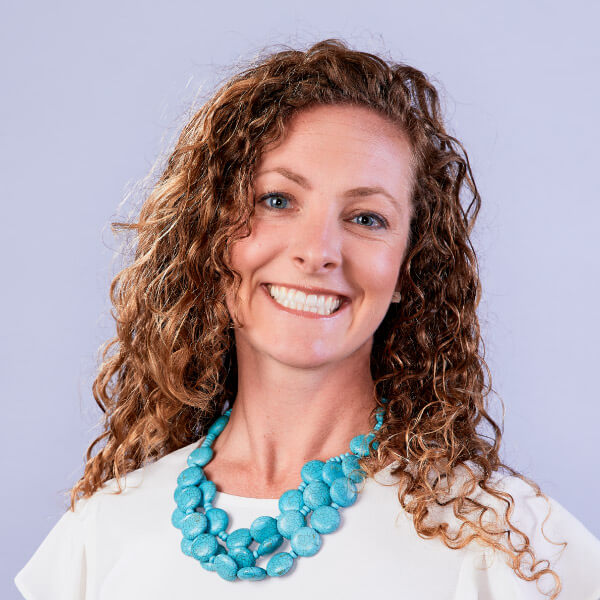 Solution Design Partner
Liz enjoys exploring possibilities and partnering with clients and Collective Next colleagues to design creative interventions. She enjoys navigating complexity from multiple vantage points including discussing high-level strategy, facilitating group conversations, and managing international logistics. She is committed to making sure that no matter the surrounding complexity, her team stays focused on the first priority of delivering value to the client.
Before joining Collective Next, Liz worked in outdoor education and human resources. Out of these experiences, she developed a strong interest in organizational dynamics and employee experience. She returned to school to gain a Master of Organizational Psychology and wrote her thesis on sharing organizational information through visual mediums. When the discovery of graphic facilitation led her to Collective Next, she was thrilled to find a place where her interests could converge and grow.  During her tenure, she has enjoyed working with clients including National Geographic, MasterCard, IQVIA, Alexion, TIAA, and Schwab.
Liz loves to play and laugh, and enjoys joining friends for board games (where she can be a bit competitive) and exploring the outdoors. She has a passion for travel, and uses her expertise in bookbinding to construct journals from paper artifacts collected around the globe.