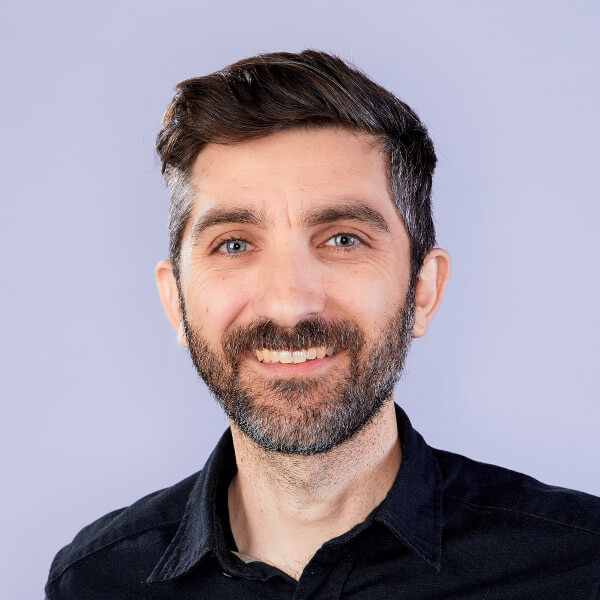 Senior Art Director
Brett spends much of his time working in the world of motion graphic design and animation. He is passionate about exploring new technology to understand how it can contribute to developing valuable solutions for clients. Lately, he has been particularly focused on innovating in the interactive design and virtual learning spaces.
Brett graduated from Grinnell with a major in fine art and has been involved in music, design, and video ever since. Brett played a central role in shaping Collective Next's Creative Services practice. Over the years, Brett has partnered with clients including Johnson & Johnson, Fidelity, Alexion, TIAA, Red Hat, Avid, and IQVIA. Whatever medium he works in, Brett enjoys the challenge of developing fresh and creative ways for clients to tell their stories while integrating into their existing branding.
When not at work, Brett can be found practicing his banjo, tinkering with the fiddle he inherited from his great-grandfather, and penning new songs. He is excited that his new home has the space to make more noise, do more painting, and jump back into printmaking.