Collective Next recently launched an open conversations series dedicated to finding—and inventing—best practices around the way we work now. Our first discussion, Working Better, Virtually, yielded a lively and engaged conversation about our lives today, and the realities of getting through our workdays during this period of historic disruption.
One conversational thread explored the idea that while meeting virtually creates effective space for tactical information exchange, it significantly reduces the opportunity for serendipity. Casual networking becomes almost impossible!
Our second conversation is scheduled for Thursday, April 9, from Noon to 1:00 pm (EDT). Our next installment will focus on why we meet. We will explore questions like, Is there a useful taxonomy of meeting types in light of our current moment? How must we think differently about time and intention when asking our teams to gather in the virtual space? What are the tradeoffs between meaningful connection and efficiency? Can we intentionally create opportunities for serendipity?
You can see our digital scribing from the first conversation below. Want to take part in our second conversation? Sign up here!
Have a question about our Open Conversations series? Get in touch with us at [email protected].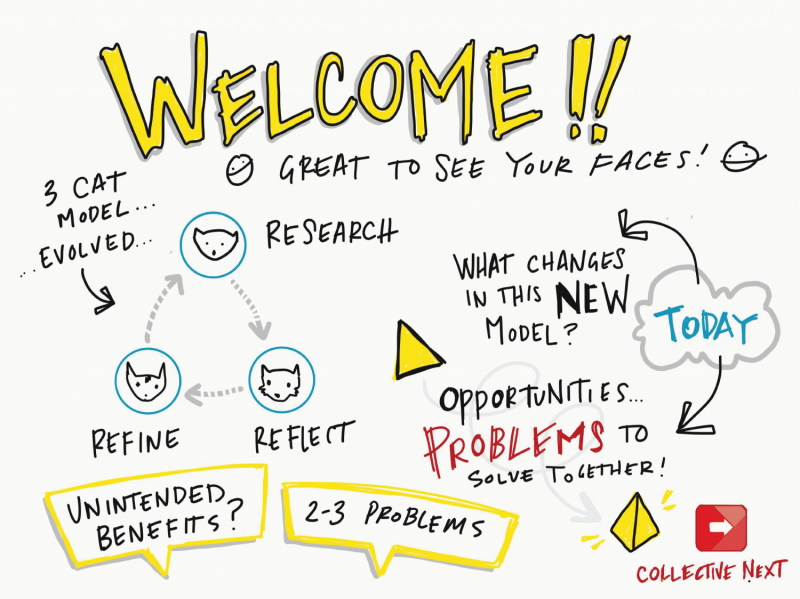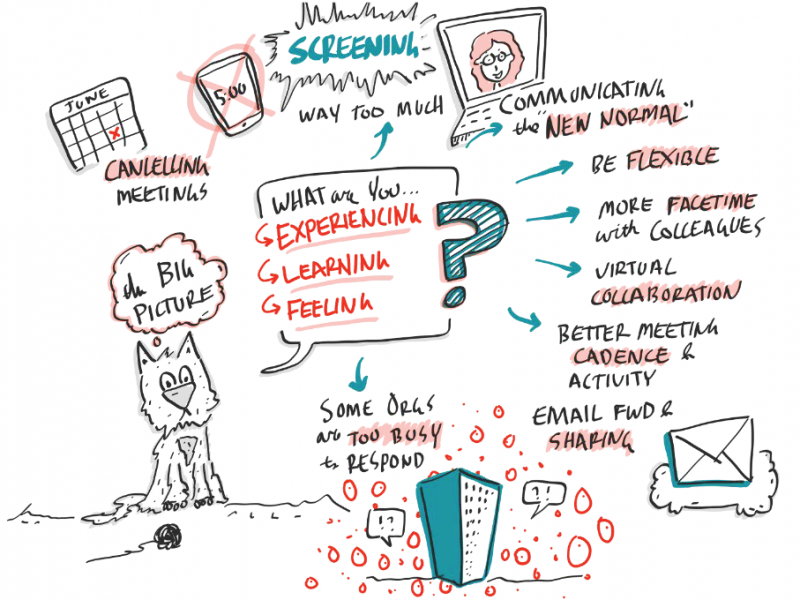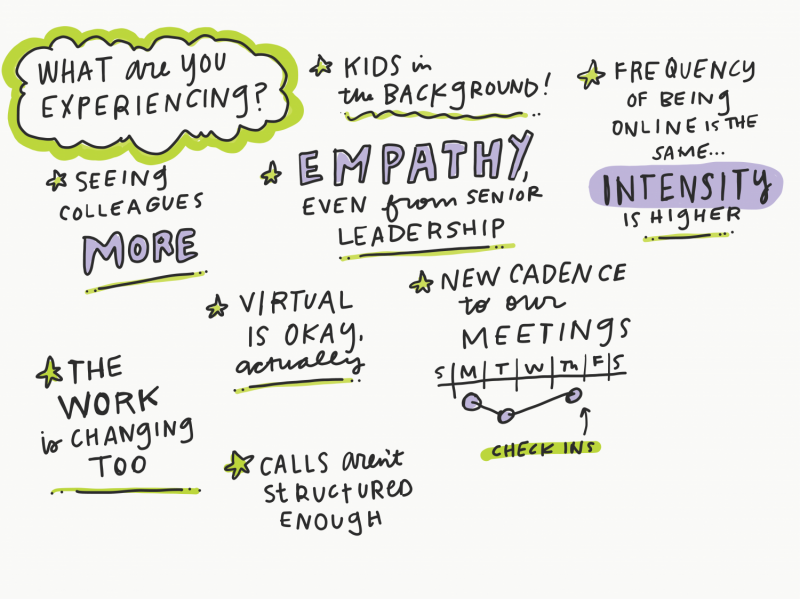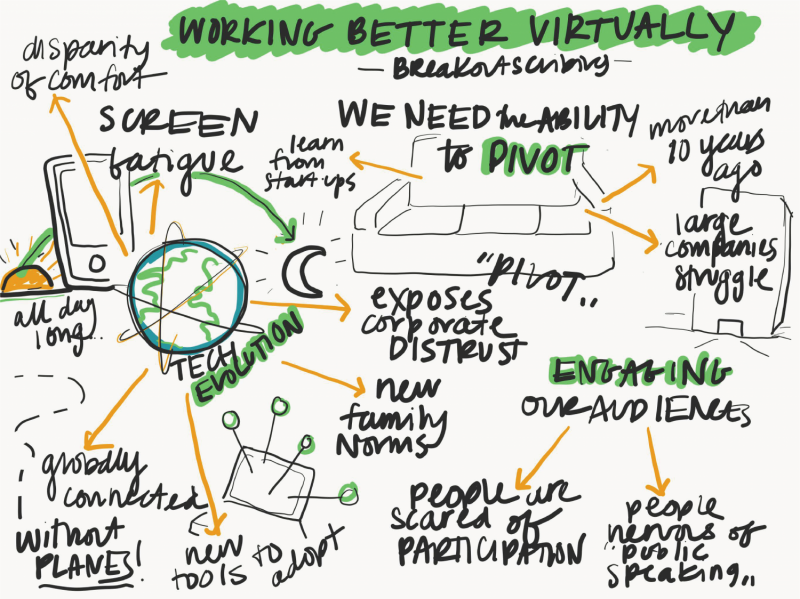 Back