If you follow the riveting world of graphic facilitation and visual literacy very closely, as I do, then A) Yay, we found each other! and B) You already know that Tuesday of last week was World Sketchnote Day. Happy belated WSD!
John Colaruotolo and I have been busy producing the first season of NibSqueak, Collective Next's podcast about using visuals to work better. And serendipitously, Episode 2 (available above), released today, is all about sketchnoting. Or as my friend Dan calls them: "Fancy notes." In this episode, we talk about the benefits of sketchnoting and how to go about it.
As part of this episode, we profess our admiration and love for Mike Rohde's book, The Sketchnote Handbook. If you're interested in improving your ability to grok and share information, get this book!
If you're curious to see more examples of sketchnoting, here are a few good places to start:
Special thanks to our Kate Dwyer for the sketchnotes below.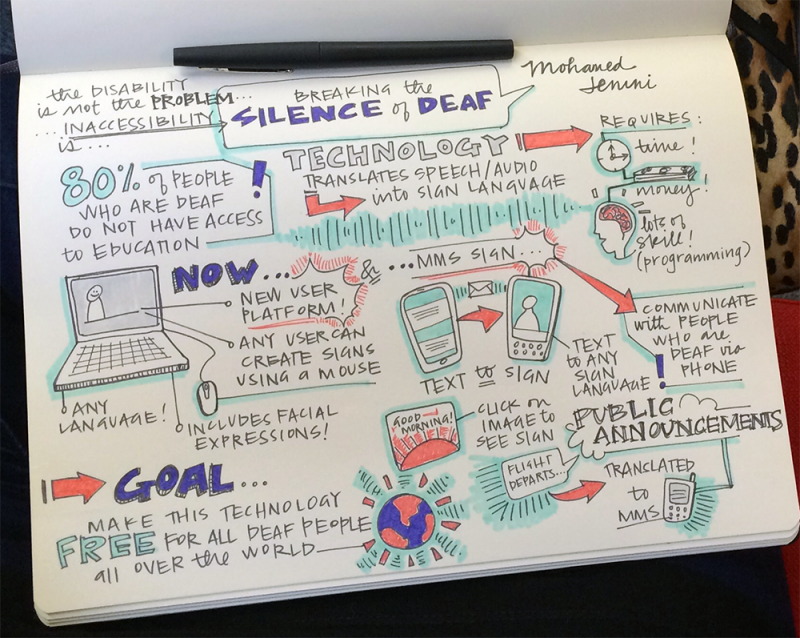 NibSqueak is our podcast about using visuals to communicate, collaborate, and work better. For a complete episode list, visit nibsqueak.com.
NibSqueak is our podcast about using visuals to communicate, collaborate, and work better. For a complete episode list, visit nibsqueak.com (link is external). – See more at: http://www.collectivenext.com/blog/few-our-favorite-things-podcast#sthash.fDzCzHzH.dpuf
NibSqueak is our podcast about using visuals to communicate, collaborate, and work better. For a complete episode list, visit nibsqueak.com (link is external). – See more at: http://www.collectivenext.com/blog/few-our-favorite-things-podcast#sthash.fDzCzHzH.dpuf
Back