In December, CN supported TEDxKids and TEDxSMU in sunny Dallas, TX. It was great weekend as lots of speakers who have been on the main TED stage came to Dallas to spread their ideas centered on this year's tagline: "re:THiNK." On Friday November 30, over 500 middle school kids had the opportunity to attend a 1/2 day TEDx event, listen to talks tailored for their age group, and experience all of the sponsor exhibits. In addition to CN visually capturing each of the talks, we constructed some whiteboard space to engage the kids during the breaks. We asked them to pick up our markers, discuss with each other, and capture their thoughts on our boards to questions like, "What inspired you?" "What are your favorite ideas?" and "What will you re:THiNK tomorrow?" We were pleasantly surprised with how easily the kids took to filling up the boards with their ideas, and it was great to play a role in helping bring to life ideas worth spreading to the younger generation.
On Saturday December 1, CN continued visually capturing the talks. We also engaged the adult audience in the same manner as the kids by handing over our markers and asking the adults to intentionally chat with each other about what they've been experiencing, and capture their thoughts for all attendees to see on the boards. This was our first supportive effort of this big TEDx event, and we'd like to thank those at TEDxSMU for allowing us to offer our support and join them in such a visual way!
For more information, go to TEDxSMU.org.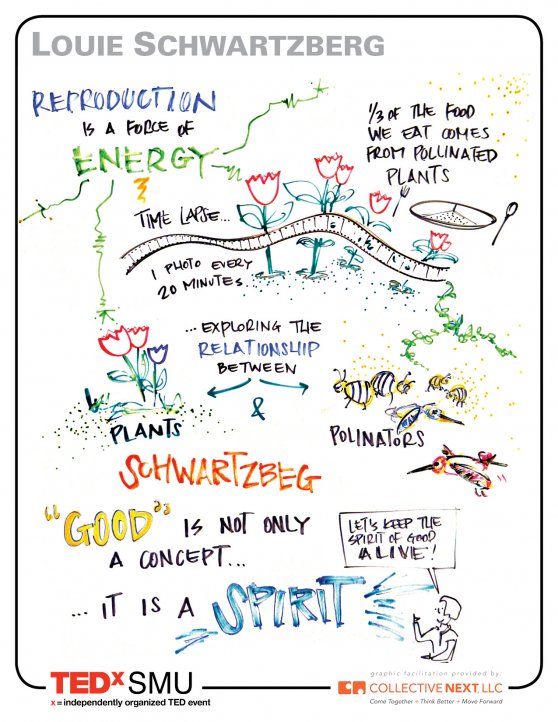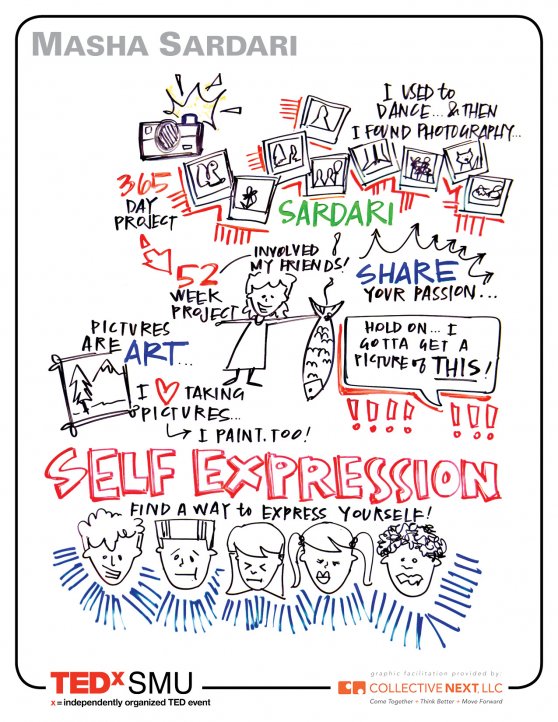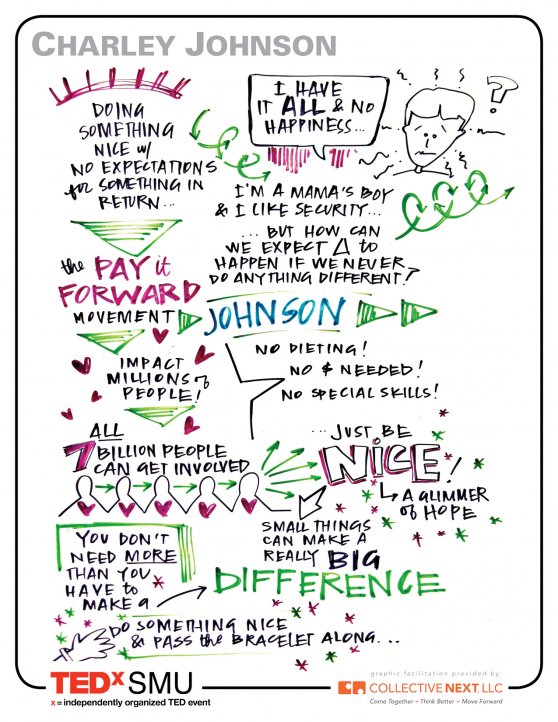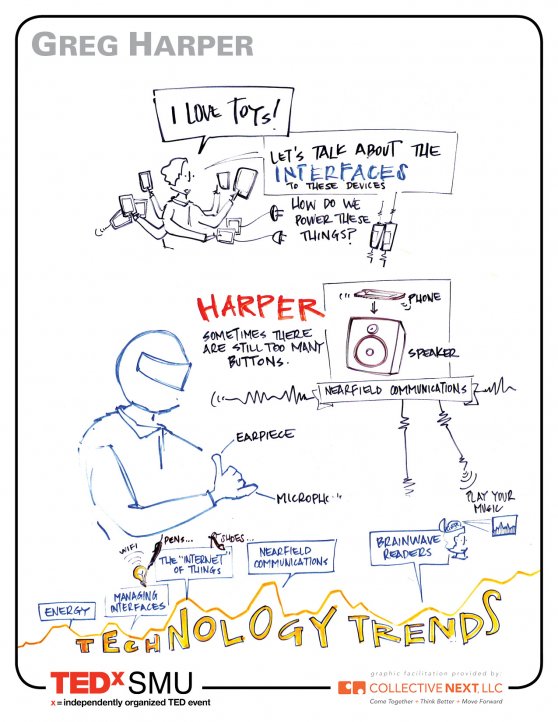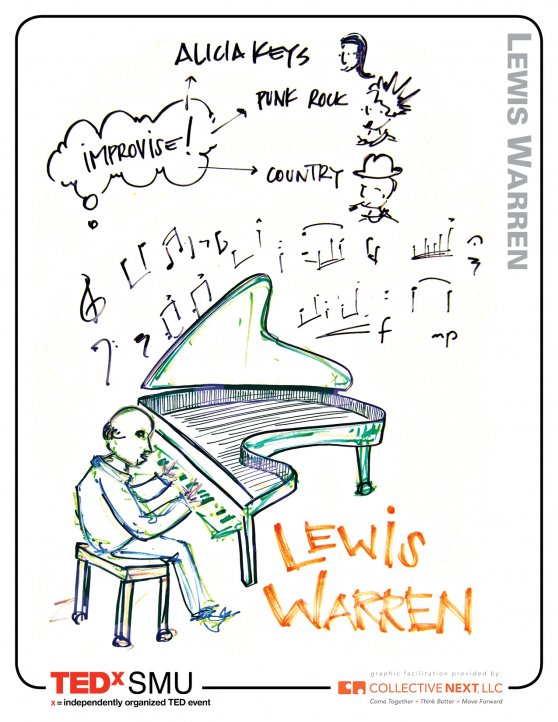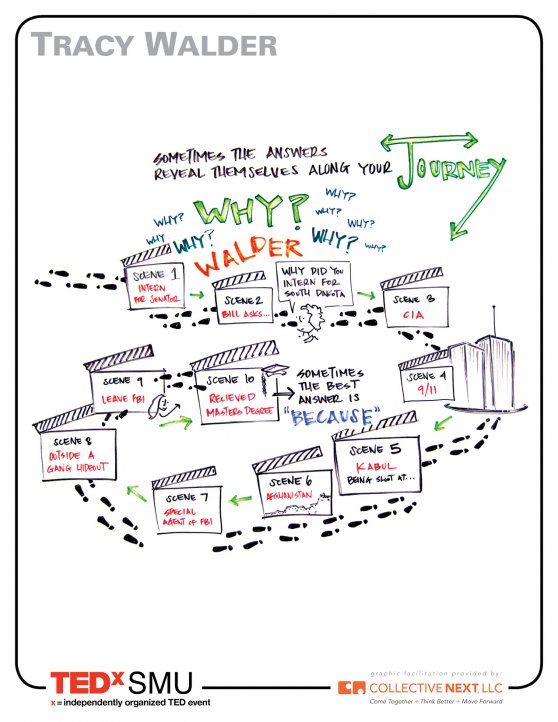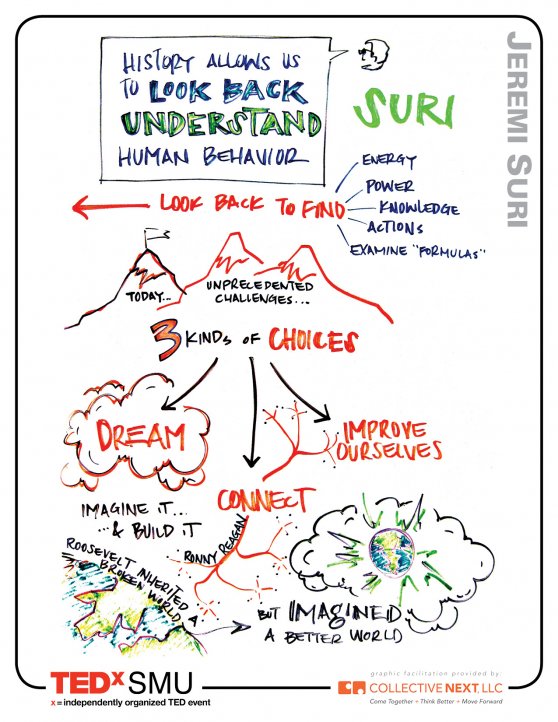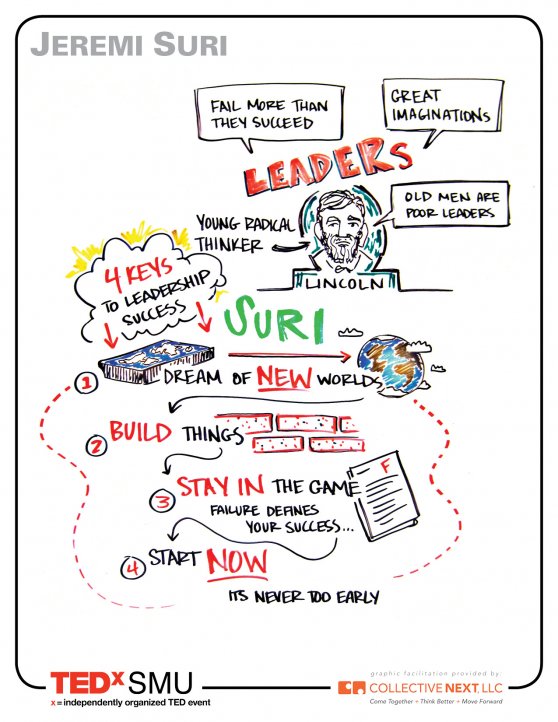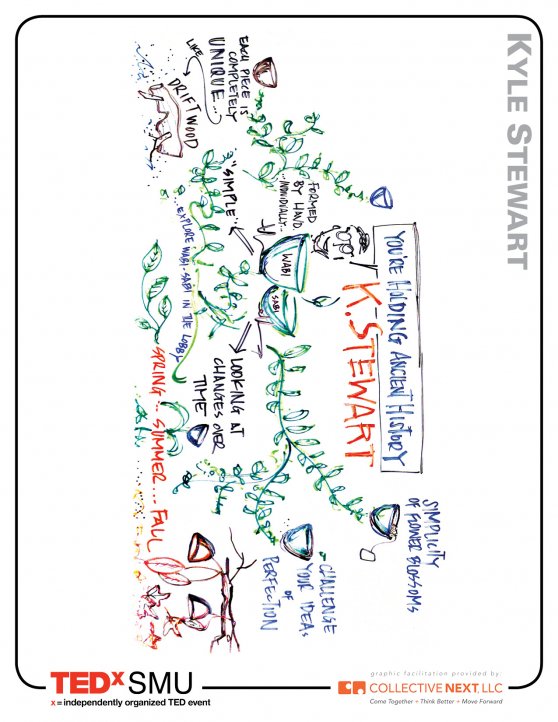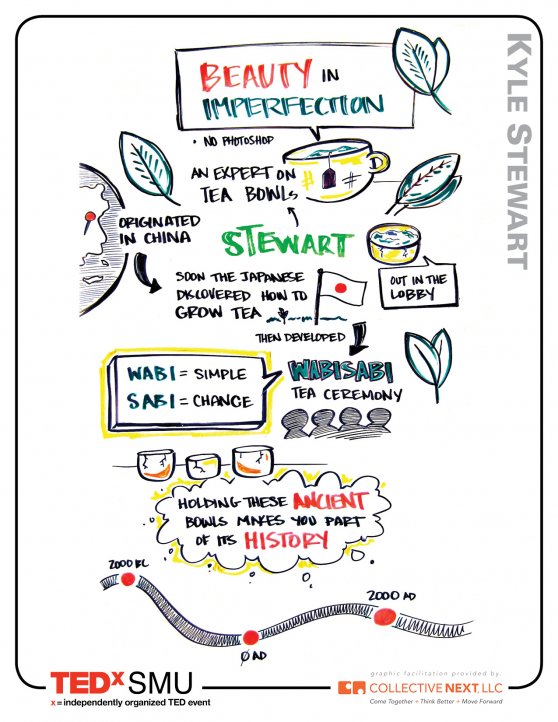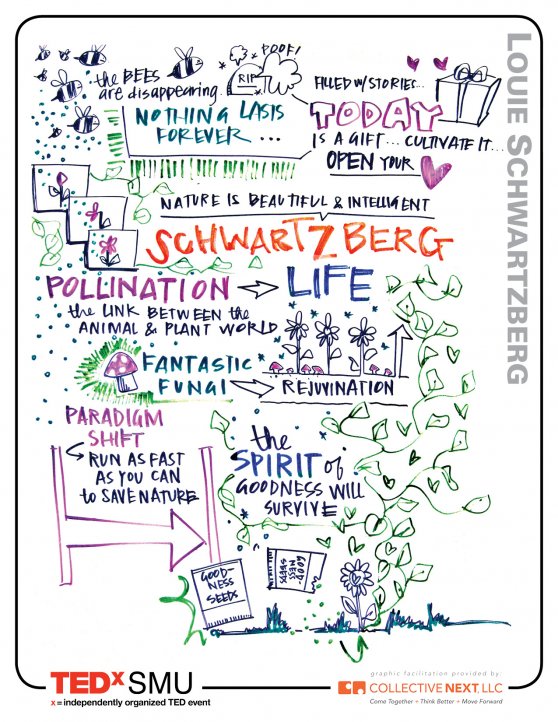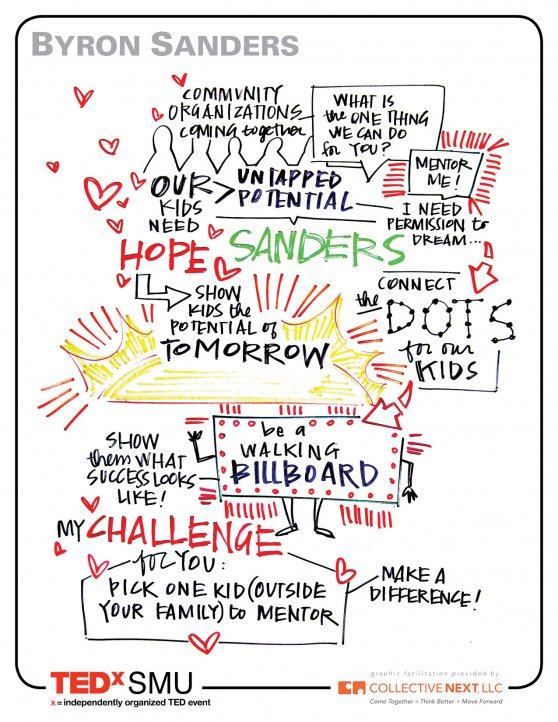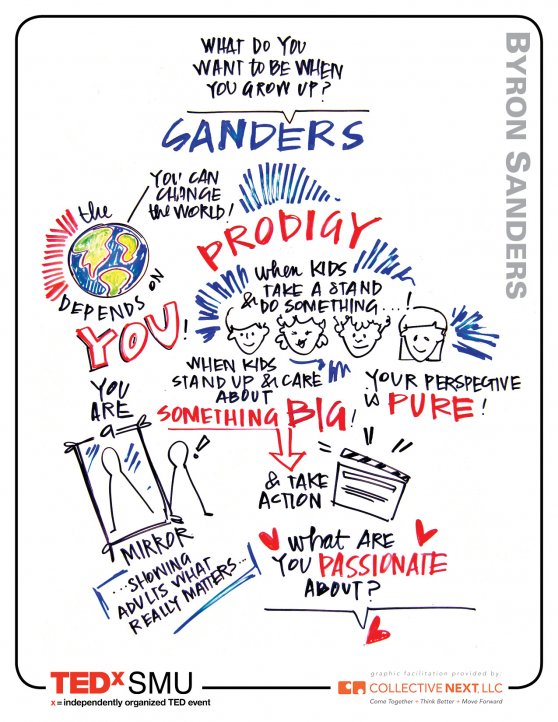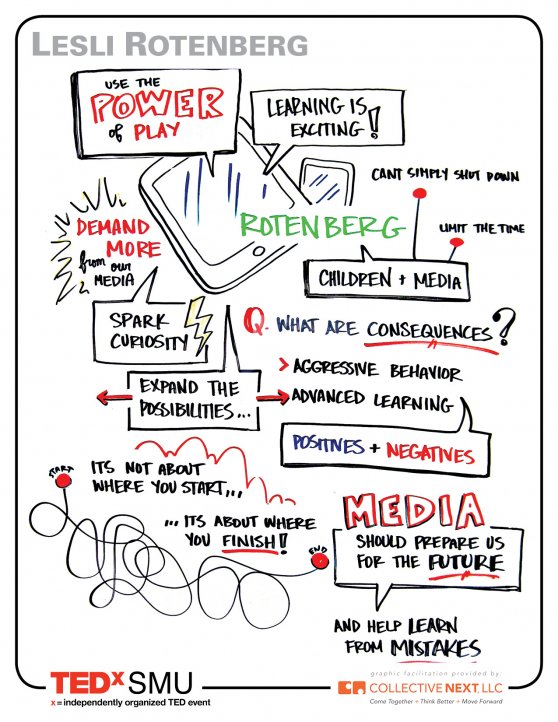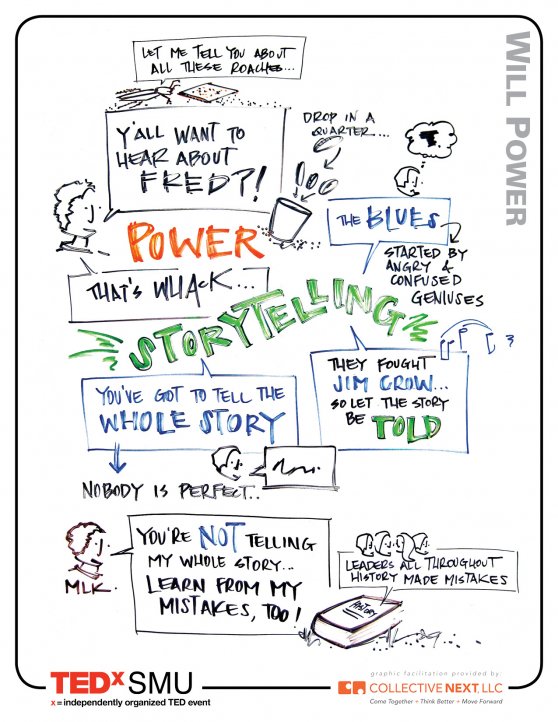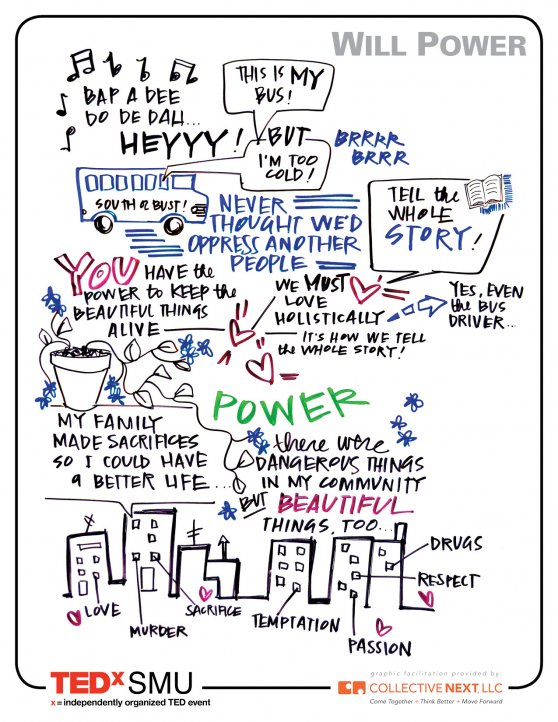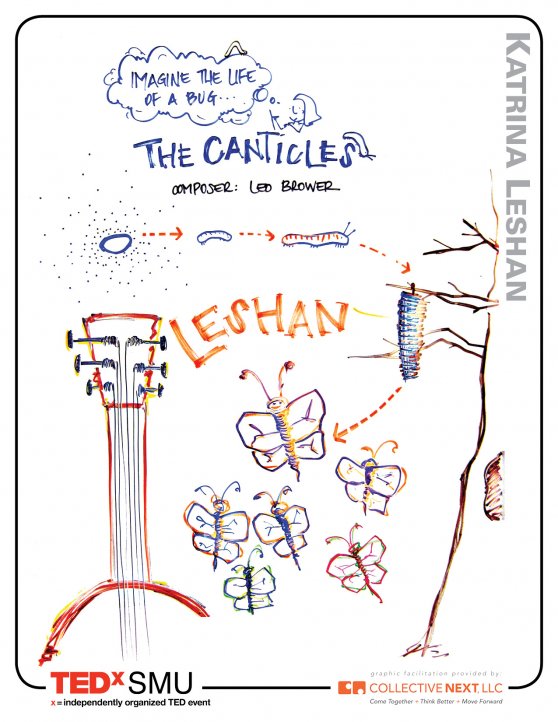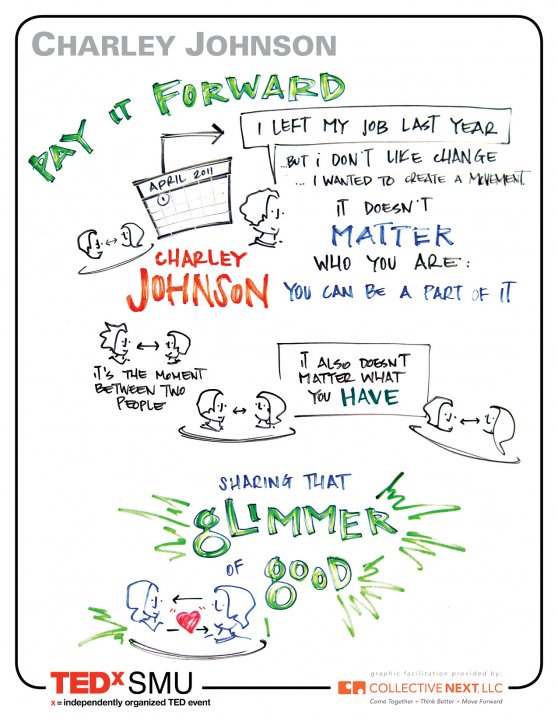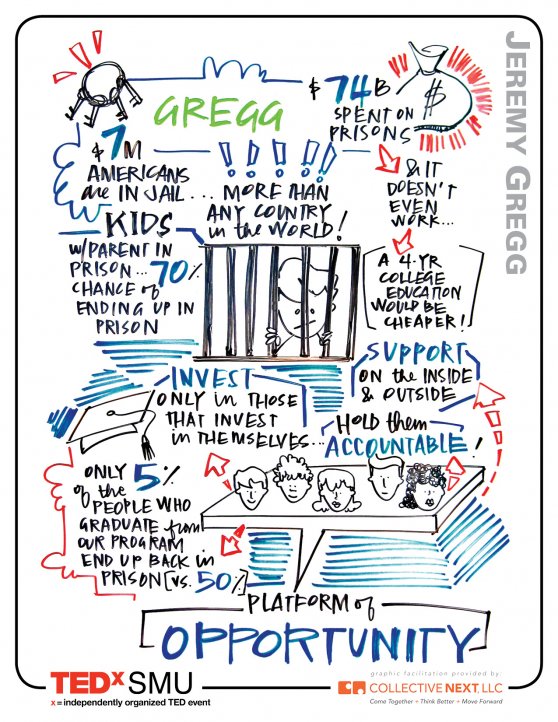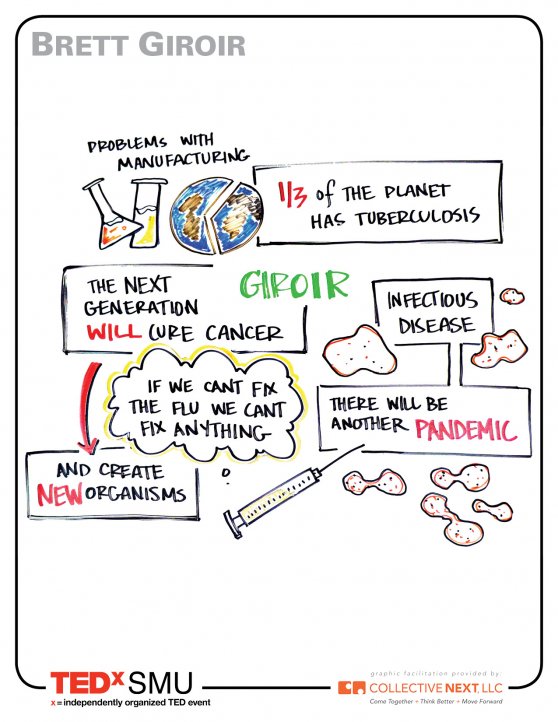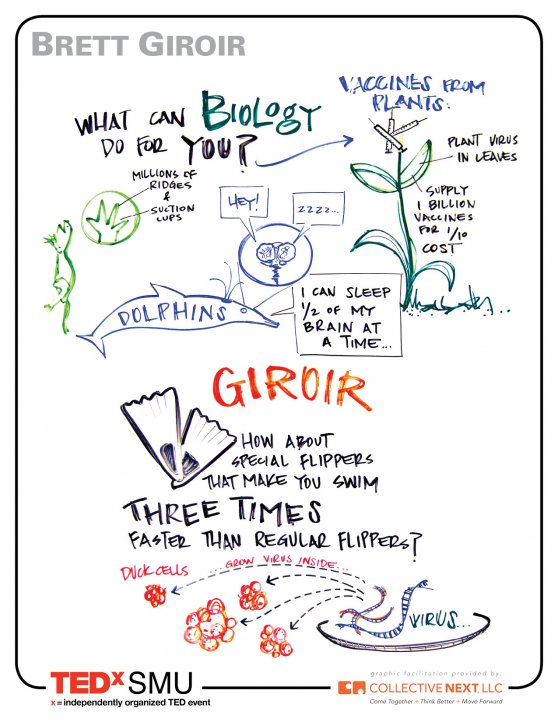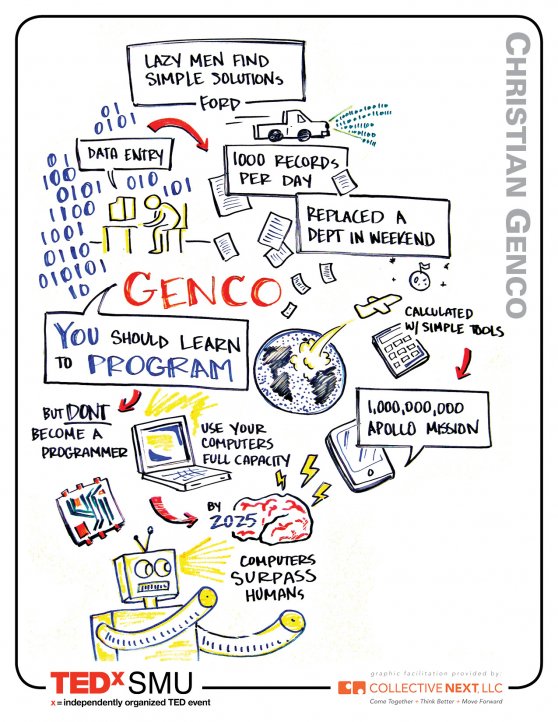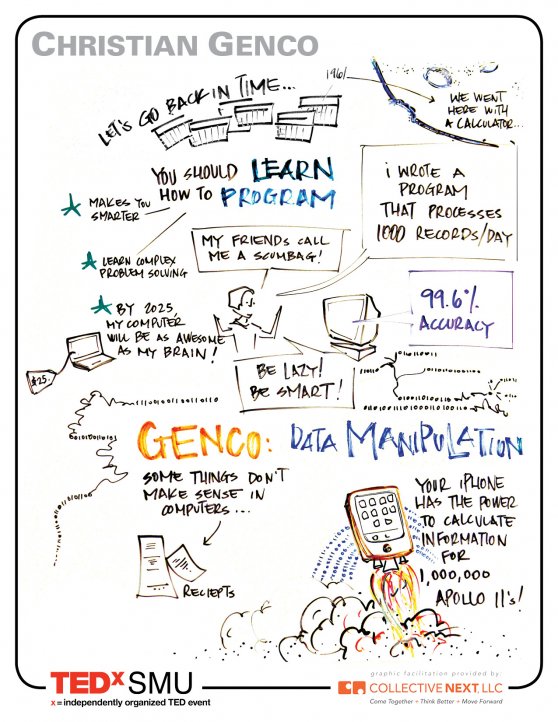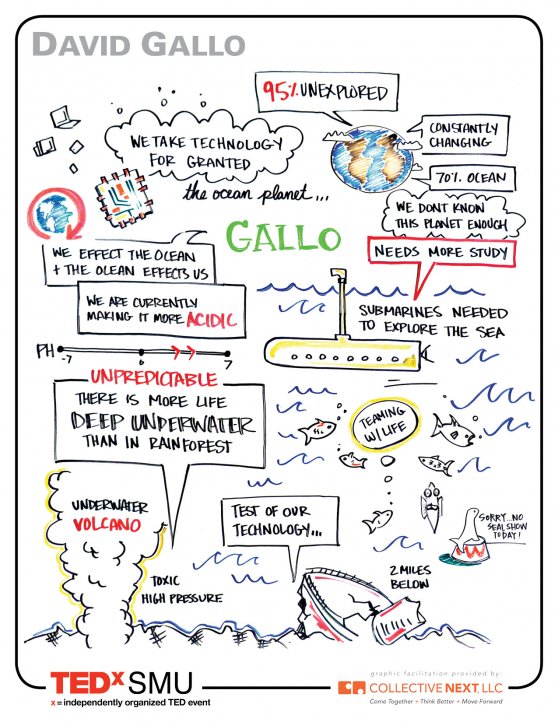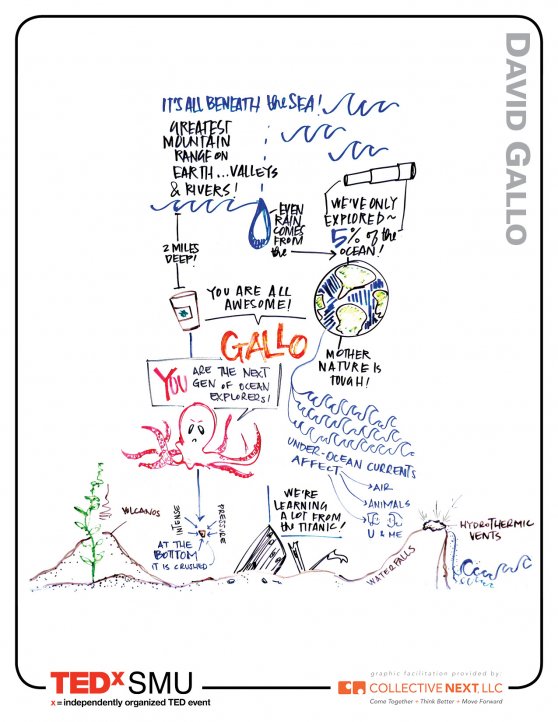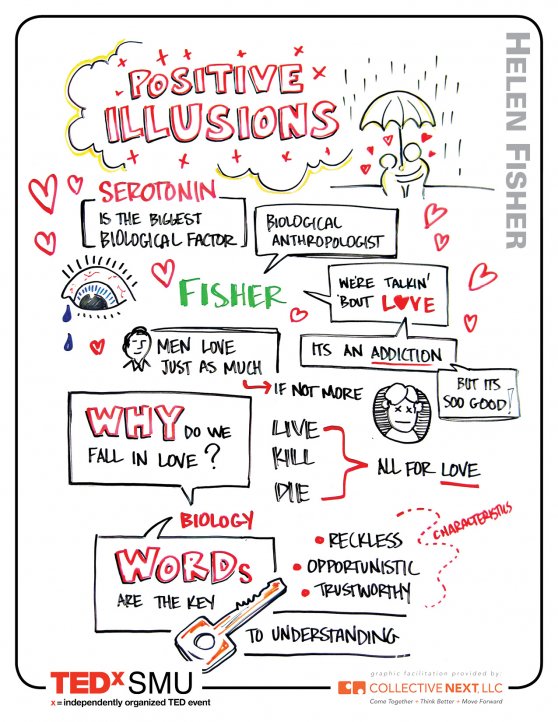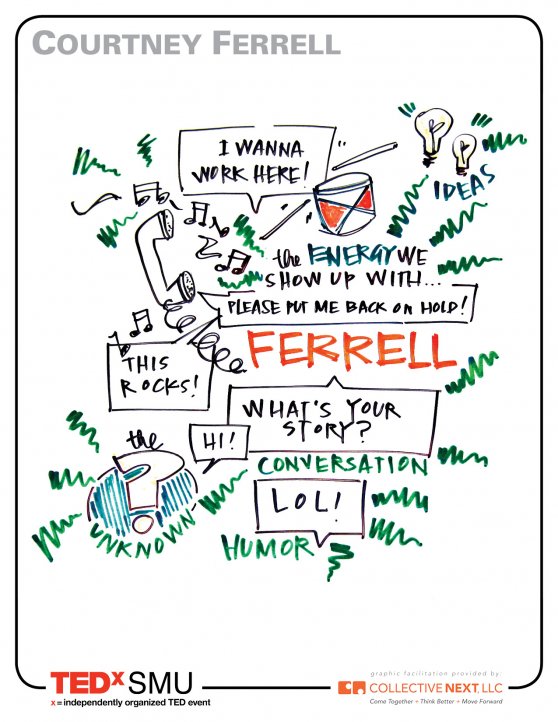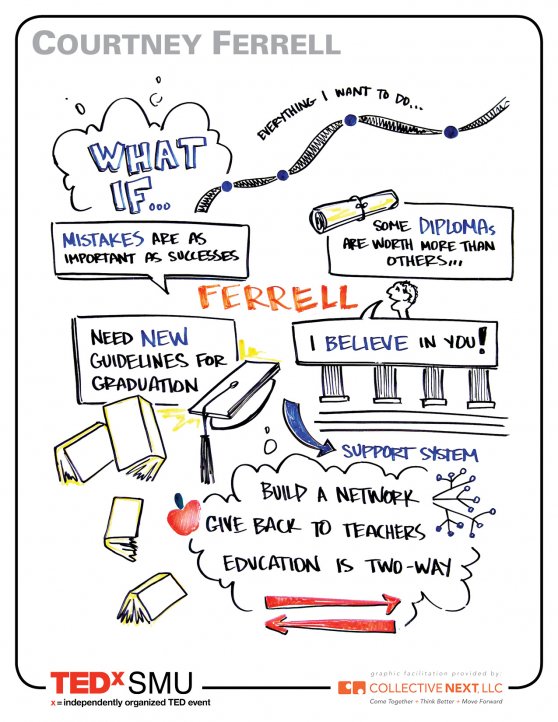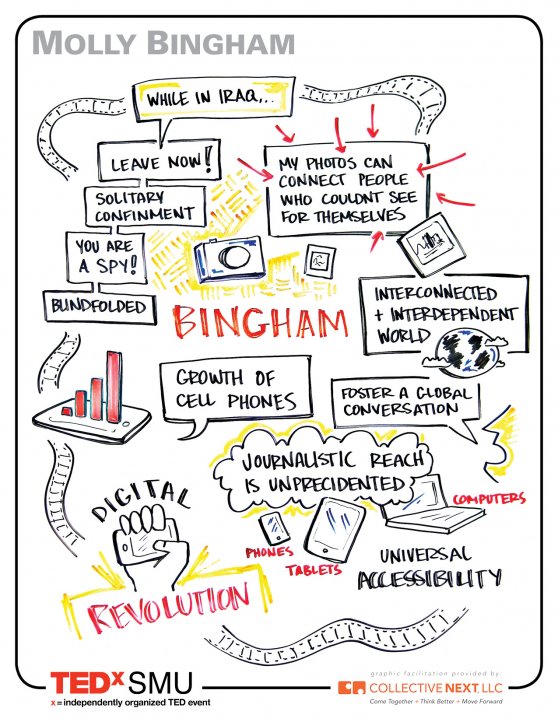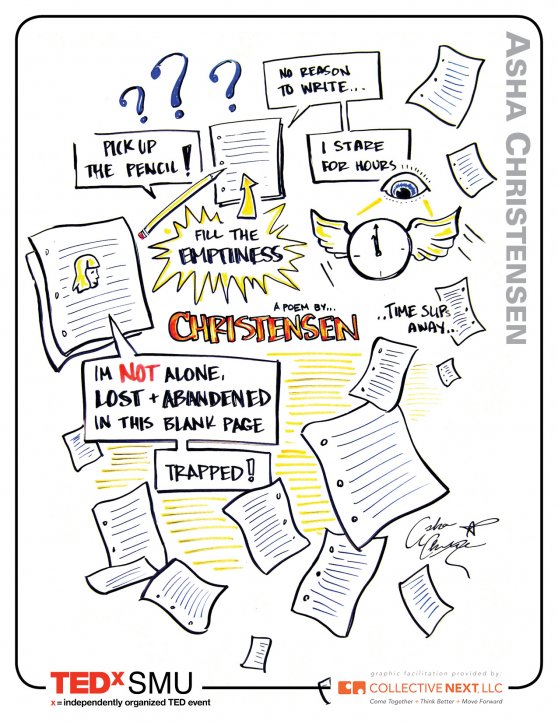 Back