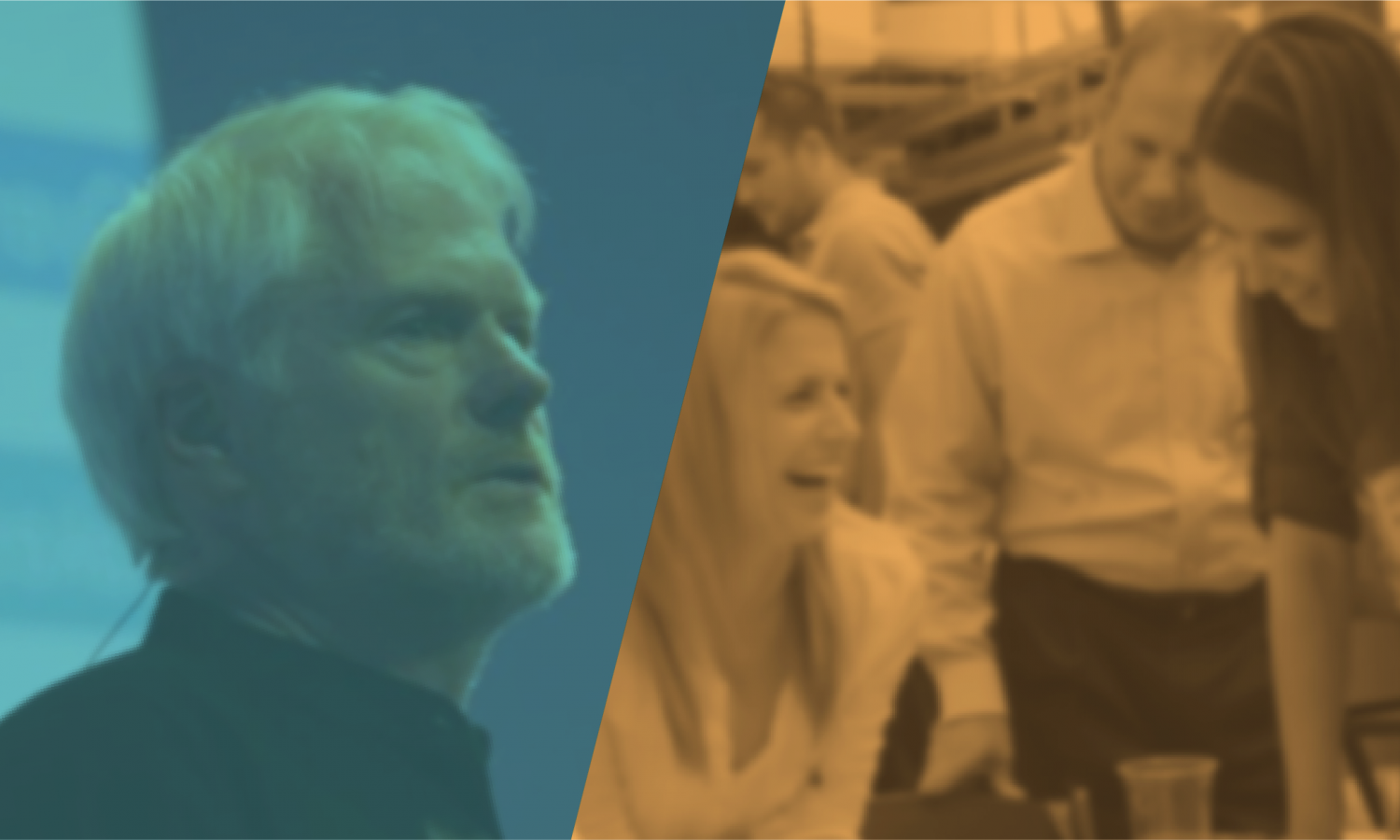 Earlier this year I joined a group of colleagues in listening to a highly informed speaker on a topic of the utmost relevance to myself and my organization. I was so excited I could barely sit still—energized by all of the connections to my work, the possible impacts to the daily life of my team and our clients. My wheels were turning, creative juices flowing; I couldn't wait to discuss what I had heard with my colleagues. And then…the presentation ended, and I along with everyone in the audience got up, exited the auditorium, and rushed to our next meeting. That moment, the one so ripe with opportunity, was lost. My colleagues and I had missed the chance to process the experience and possibly apply our insights while the ideas were fresh and the connections so alive.
This wasn't the first time I had experienced this sense of missed opportunity following a speaker presentation, and I am sure it will be familiar to other leaders. The truth is, when you bring together a great speaker and an audience drawn from your organization, listening to the presentation represents a fraction of the opportunity. The greatest benefit to your organization comes from processing and applying the new information. What better moment to do this then when the ideas are fresh and when everyone is already gathered together in one place?
It was with this insight in mind that Collective Next partnered with Haydn Shaughnessy to create the "21st Century Speaker Series." Our goal is to transform the traditional "sit and get" speaker format into an immersive experience that invites participation from all those involved. The full value comes from understanding the organizational impact and opportunities that emerge when experts share insights within the context of an immersive experience.
Our recent work with Fujfilm North America Corp to provides a shining example of what this can look like.
Fujifilm, a global leader in imaging and photo output, has successfully navigated the digital disruptions that took down more established players in their field. However, as the opportunity around digital imaging continues to expand (more than 3 trillion digital images are shared per year), Fuji is doubling-down on its innovation capacity.
As part of our larger effort to support Fuji's innovation work, Haydn and Collective Next developed a speaker presentation linked with a facilitated ideation process. The activity began with Haydn sharing his expertise on the digital economy and on platform transformation with a team of Fuji developers. Then, seizing on that rich moment at the conclusion of the presentation when everyone's thoughts were in overdrive, we led the group through a structured ideation process. The goal was to enable the developers at Fuji, the people in the best position to understand the strengths of their business and the needs of their customers, to build upon the insights Haydn had shared to develop the best and most viable ideas for innovating in their organization.
The results were powerful. The group generated over 80 new product ideas, each of which had a direct relationship to a new customer segment. The process also uncovered a bench of near-ready new technologies that Fuji could adapt to the new realm of digital images. Further, in thinking about their platform strategy, Fuji clarified what their ecosystem could look like and how it could be of value to them.
In our series opener, we discussed the hallmarks of a collective immersive experience in organizational transformation. These include directing our focus, expanding our perspectives, and connecting with our colleagues and developing a shared intent. By redesigning the nature of the speaker presentation from a one directional sit-and-get to an immersive, interactive experience, organizations are able to leverage these powerful ingredients, extending the period of directed attention, allowing the group to expand their thinking collectively, and moving towards connections among people and ideas that can lead to real change.
Back