(Above) Quantum Computing
Presentation and research by Andrea Morello, University of New South Wales, at Sibos 2018
Link to video
In our recent post, Reflections and Graphic Recording from SWIFT Innotribe at Sibos 2018, we shared highlights from our live visual capture at Sibos, one of the world's largest annual financial services/fintech conferences. In addition to on-site graphic recording, we partnered with SWIFT Institute's speakers in advance to develop single-frame illustrations of key content featured in their presentations.
SWIFT Institute is dedicated to "bridging the gap between academia and the financial industry" by enabling academics and financial practitioners to learn from each other. In working with their speakers ahead of the conference, we sought to help translate the complexity contained in their research into accessible, visually compelling, single-frame illustrations.
In addition to complementing the speaker presentations in Sydney, these visuals were circulated on social media in advance of the conference to generate interest in, and excitement around, the talks. Check out the single-frames and video presentations below to learn more about the latest technical research impacting the financial industry.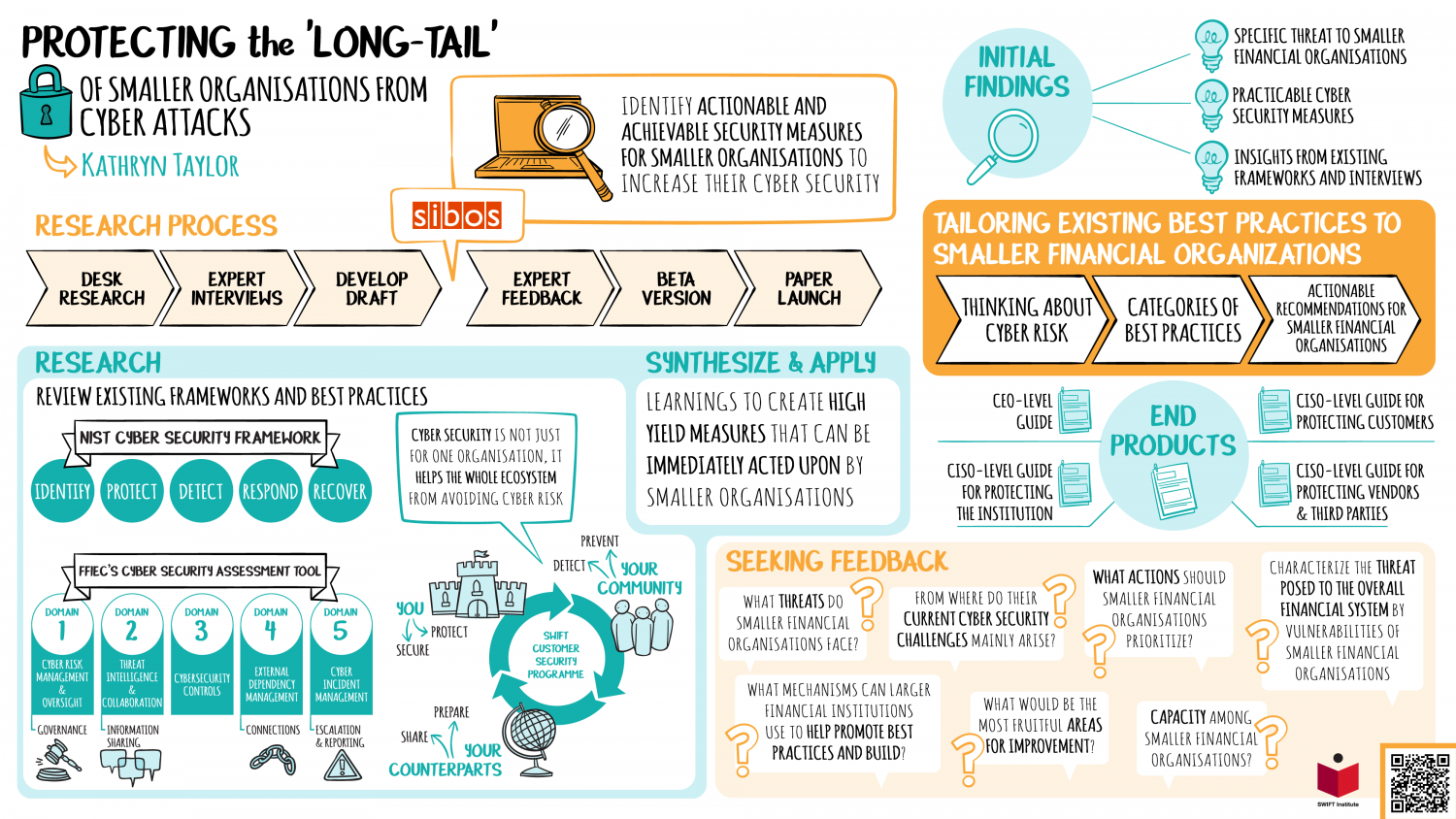 Cyber: How to Protect the Long-Tail
Kathryn Taylor, Cyber Policy Initiative Carnegie Endowment for International Peace
Link to video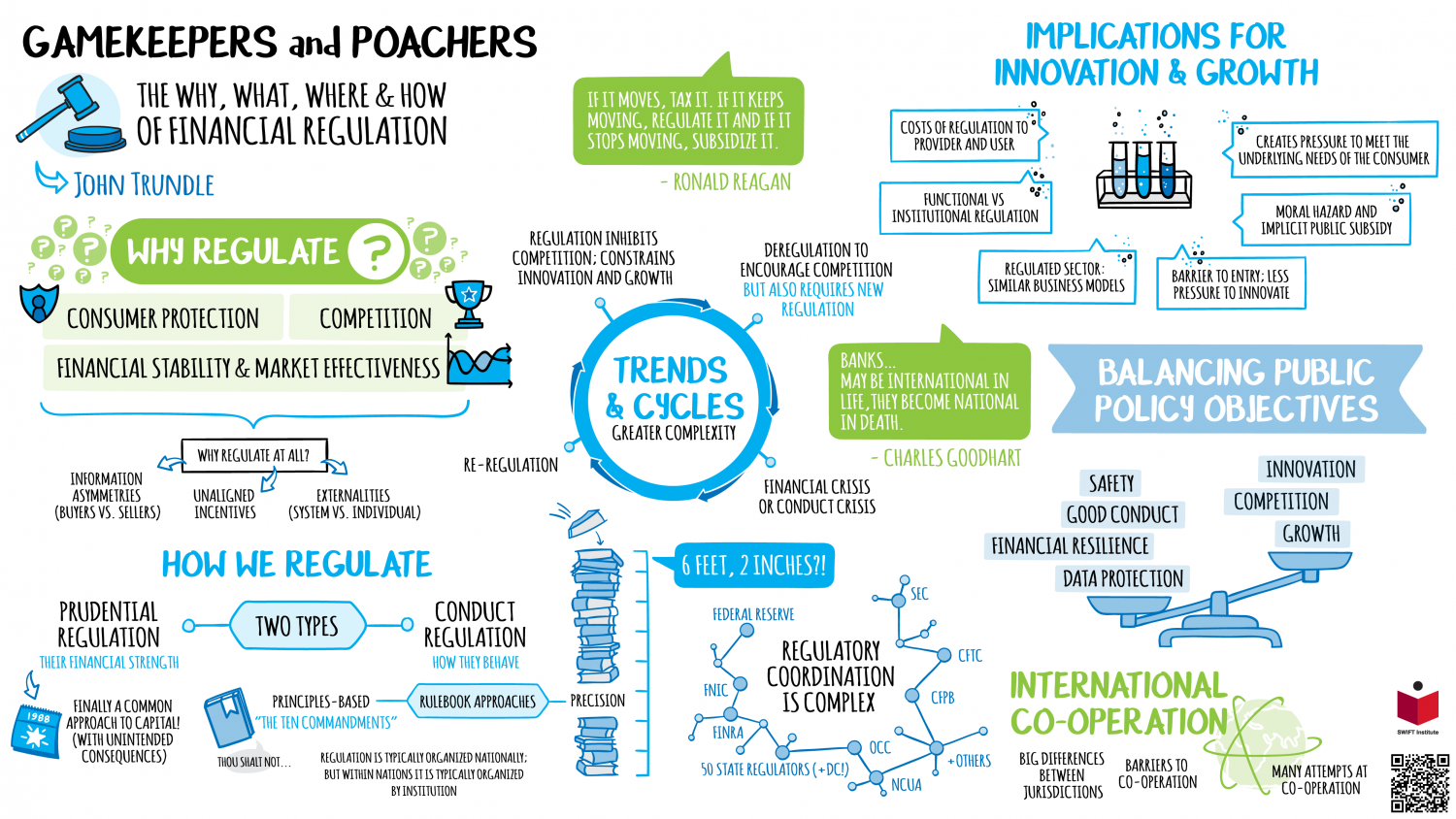 Gamekeepers & Poachers: The Why, What, Where and How of Financial Regulation
John Trundle, Euroclear UK & Ireland (EUI)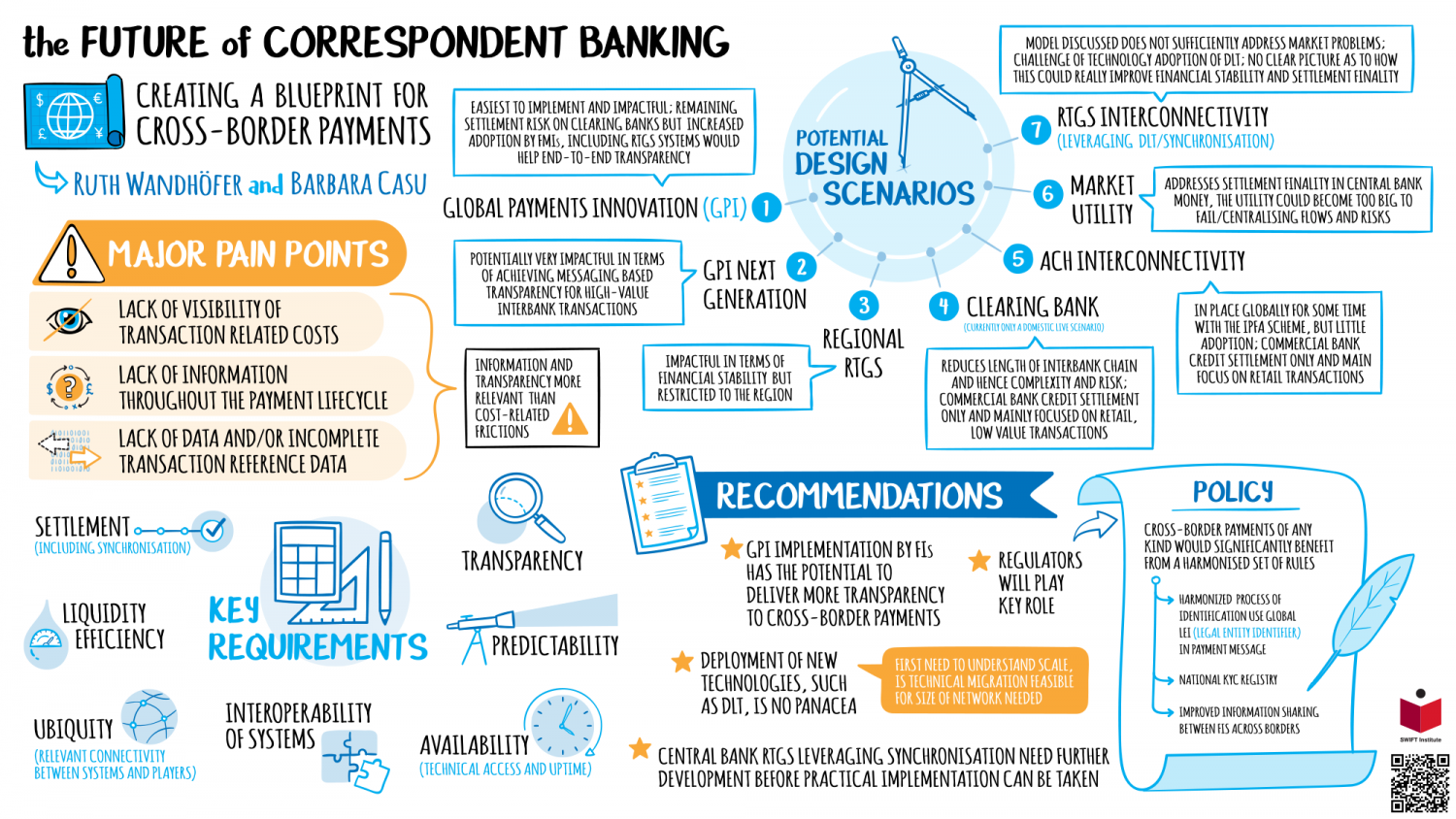 The Future of Correspondent Banking Cross Border Payments
Barbara Casu Lukac, Cass Business School, City, University of London
Ruth Wandhöfer, Cass Business School, City, University of London
Link to video

Que Vadis? Fintech in China versus the West
Bonnie G. Buchanan, Albers School of Business and Economics, Seattle University
Cathy Cao, Associate Professor, Albers School of Business and Economics, Seattle University
Link to video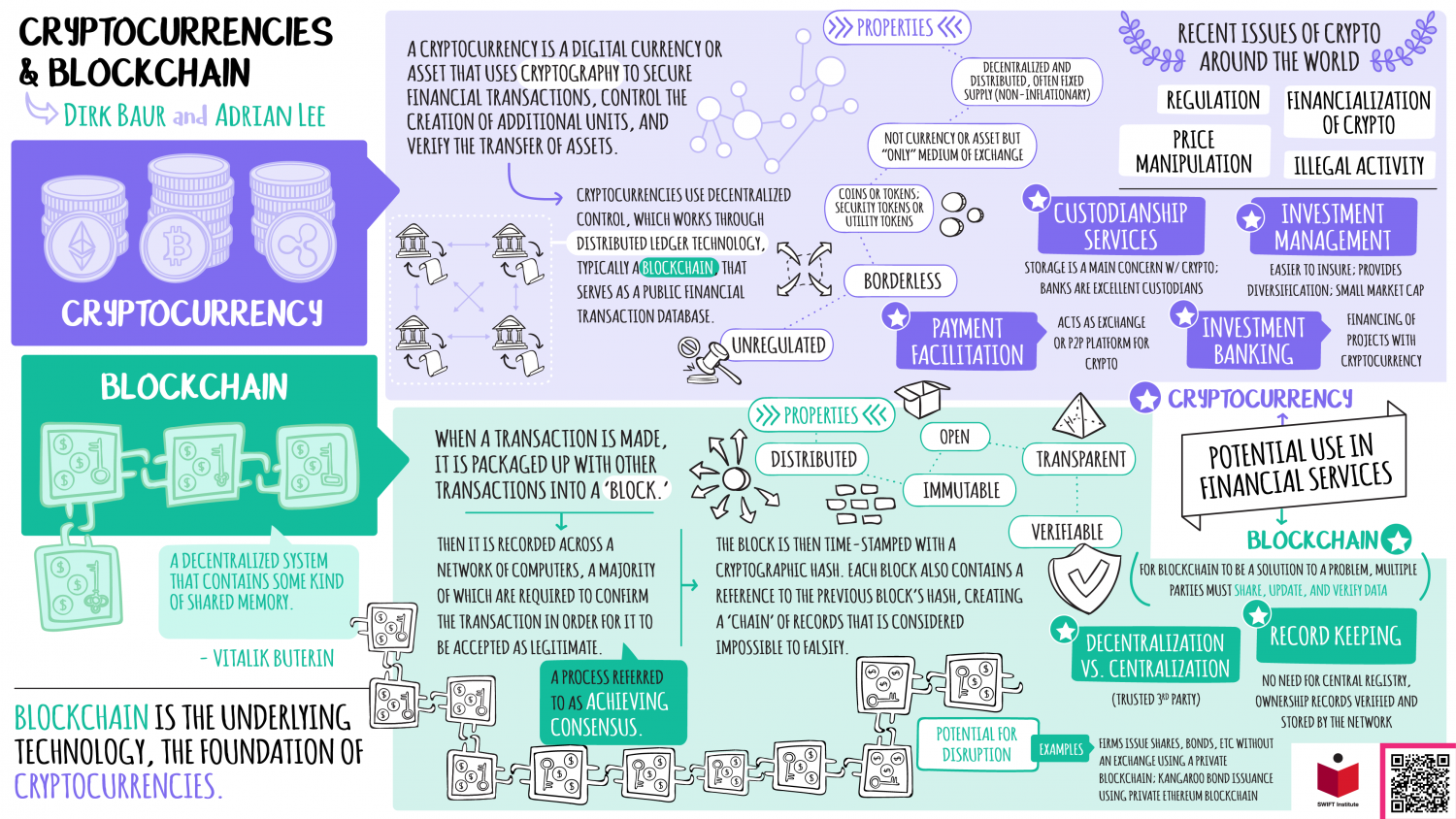 Cryptocurrencies & Blockchain
Dirk Baur, University of Western Australia – Business School; Financial Research Network (FIRN)
Adrian Lee, University of Technology, Sydney – Finance Discipline Group; Financial Research Network (FIRN)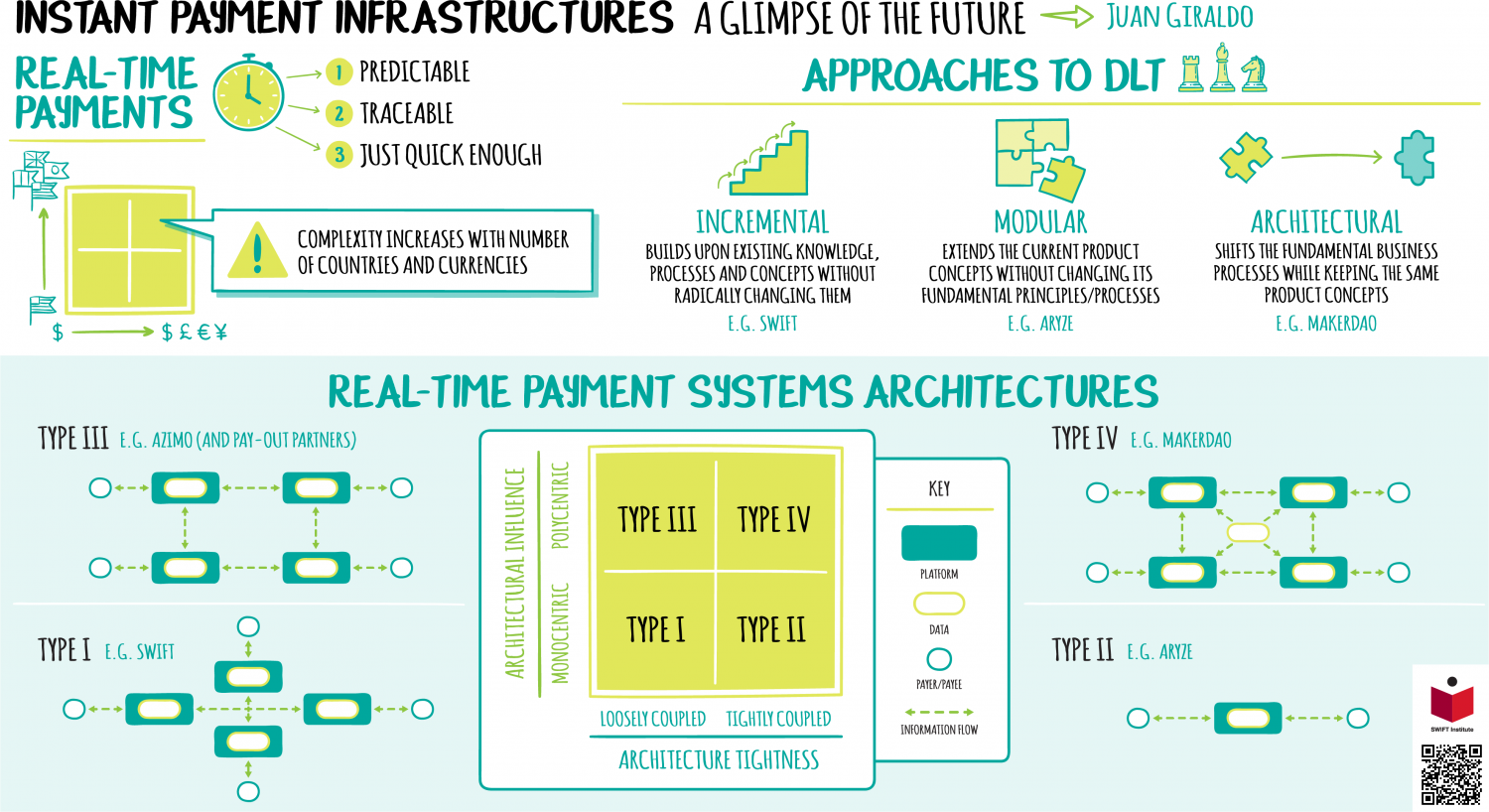 Instant Payment Infrastructures: A Glimpse of the Future
Juan Giraldo, Copenhagen Business School
Link to video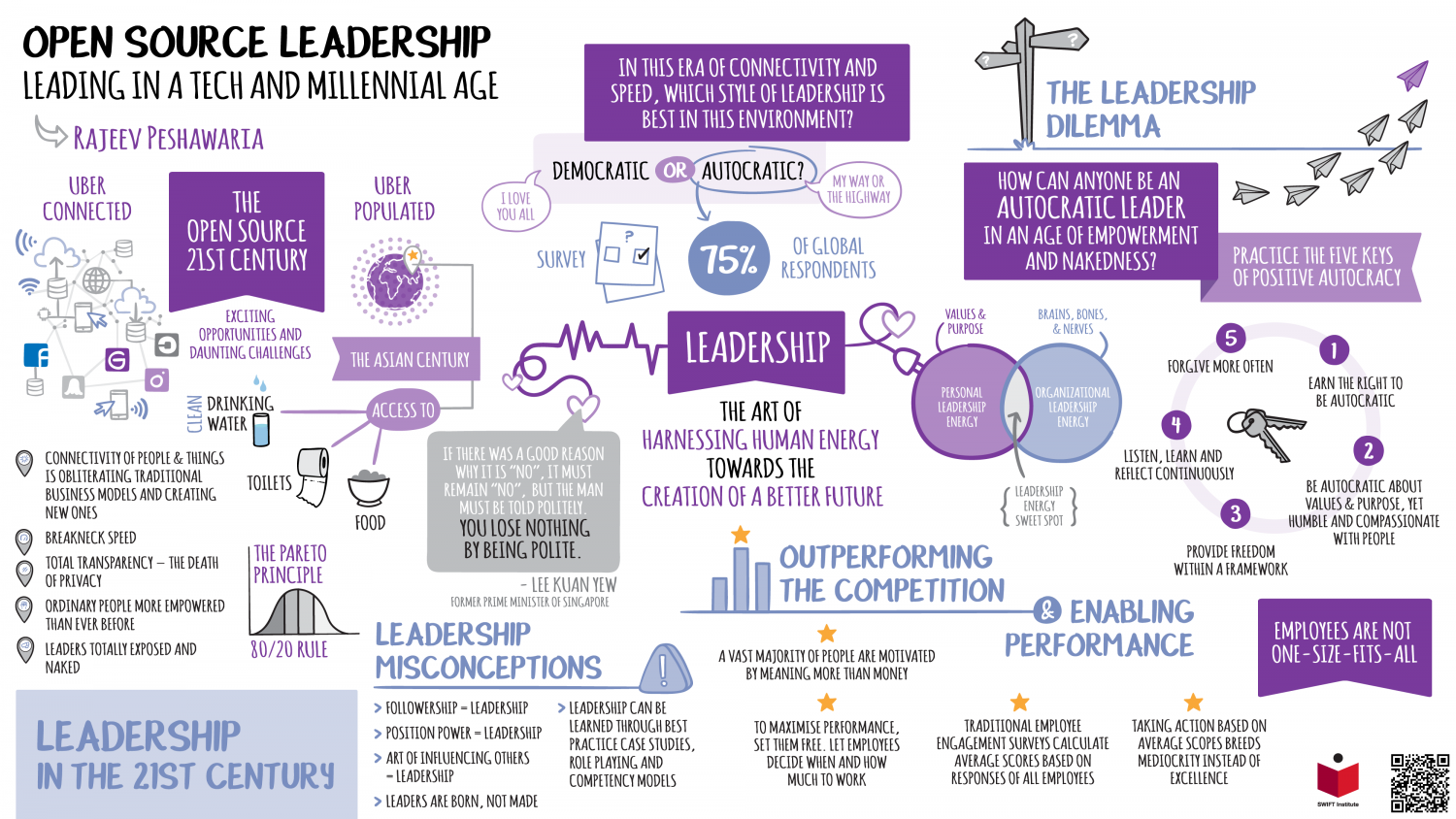 Open Source Leadership: Leading in a Tech & Millennial Age
Rajeev Peshawaria, Iclif Leadership and Governance Centre
Link to video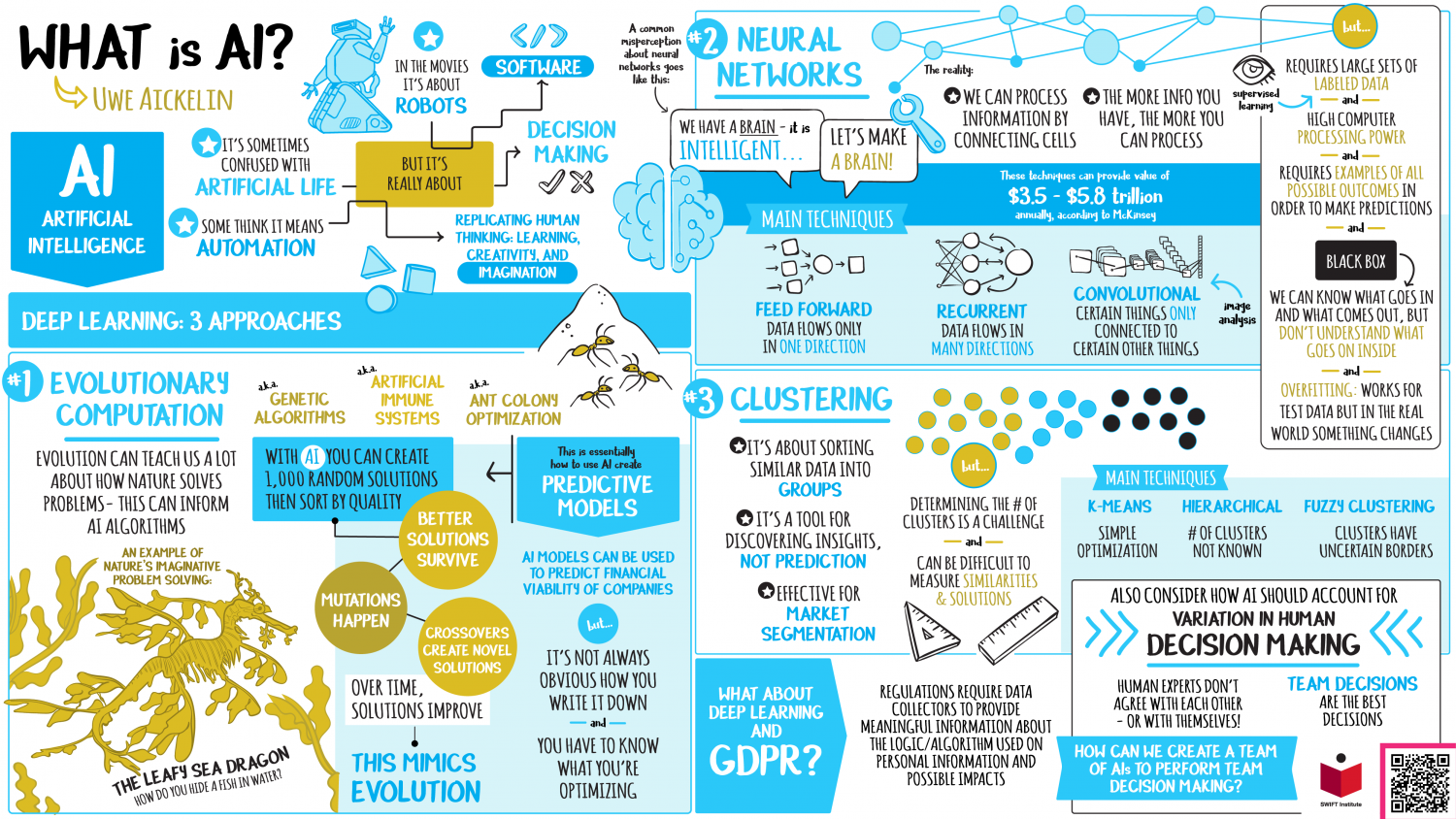 What is Artificial Intelligence (AI)?
Uwe Aickelin, University of Melbourne
Link to video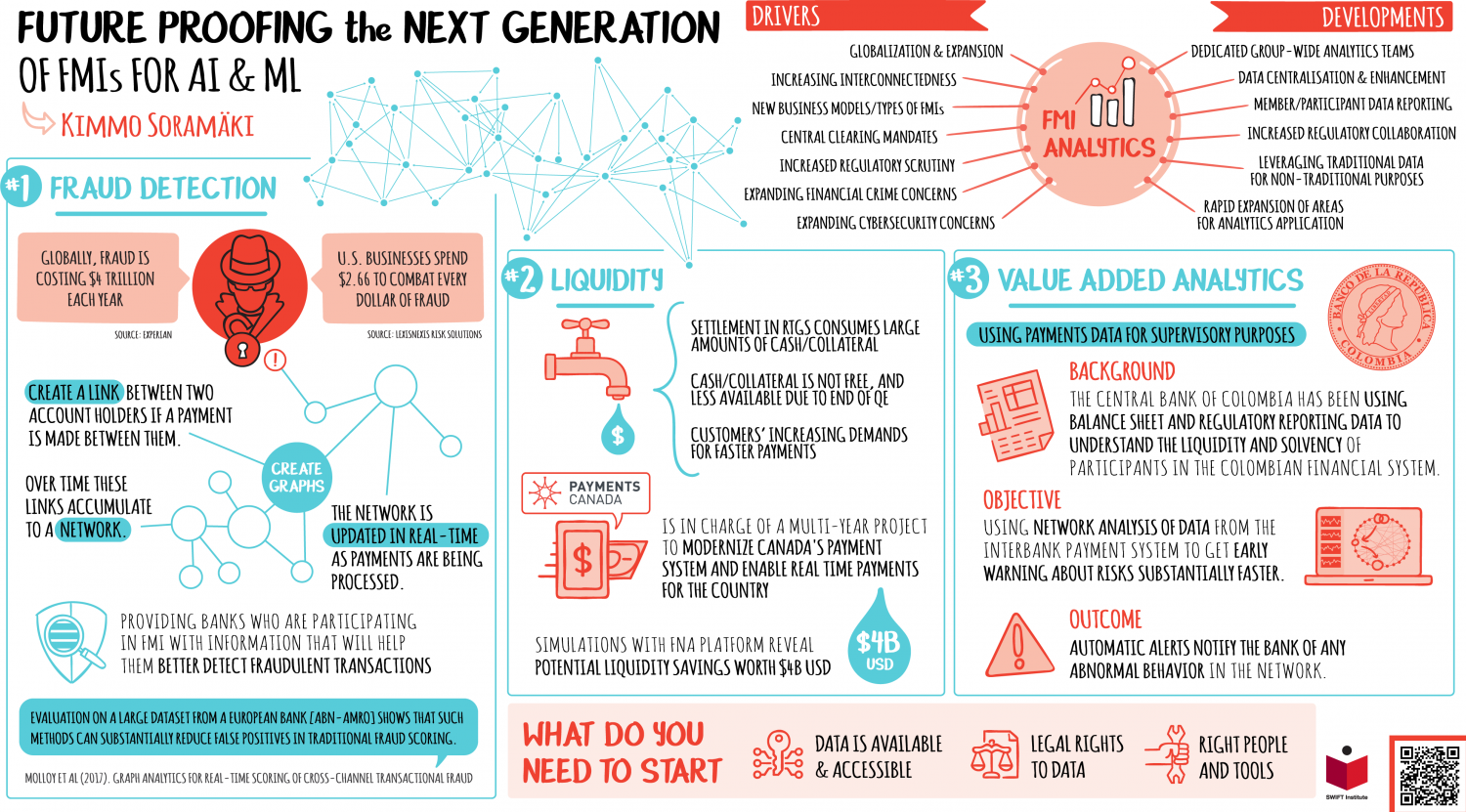 Future Proofing Next Generation FMIs for AI & ML
Kimmo Soramäki, Financial Network Analytics Ltd.
Back