We have recently had several opportunities to provide graphic recording at events related to cancer research. Notably, we contributed to the Paws for a Cure Research Symposium, co-hosted by Canines N'Kids and Merck. The purpose of this event was to share research that identified the translational potential of comparative approaches to accelerate drug development in shared childhood and canine cancers.
From the event website:
Advancing research in pediatric cancer treatments has unique challenges, and progress toward better medicines and a cure has been limited. Intriguingly, BOTH children and our canine companions spontaneously develop a number of cancers with remarkable similarities, including osteosarcoma, certain brain/CNS cancers, lymphoma, and leukemia. Speakers, panelists, and participants will discuss challenges and progress in accelerating cancer drug development using comparative approaches.
In addition to cutting-edge scientific content, the symposium agenda included poignant presentations from patient advocates and featured prominent keynote speakers: professors, oncologists, and surgeons, representing both pediatric and veterinary medicine.
It was a very full agenda, and we scribed absolutely everything that was shared in the auditorium. It was a marathon! We also created an interactive story wall on site, with attendees answering the question, "What is the most important priority for this community to tackle?"
Here are just a few of the boards we scribed on stage over the two days.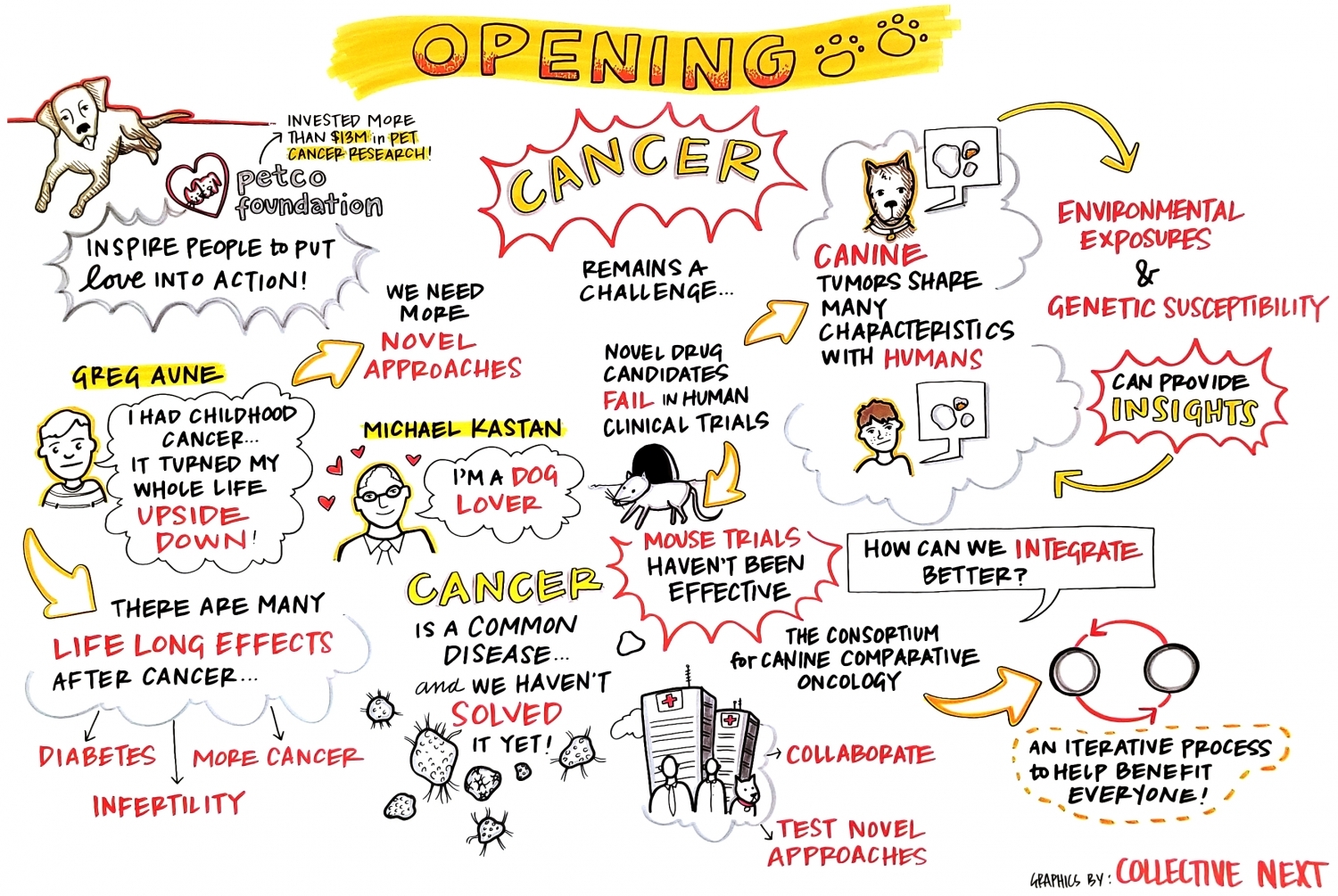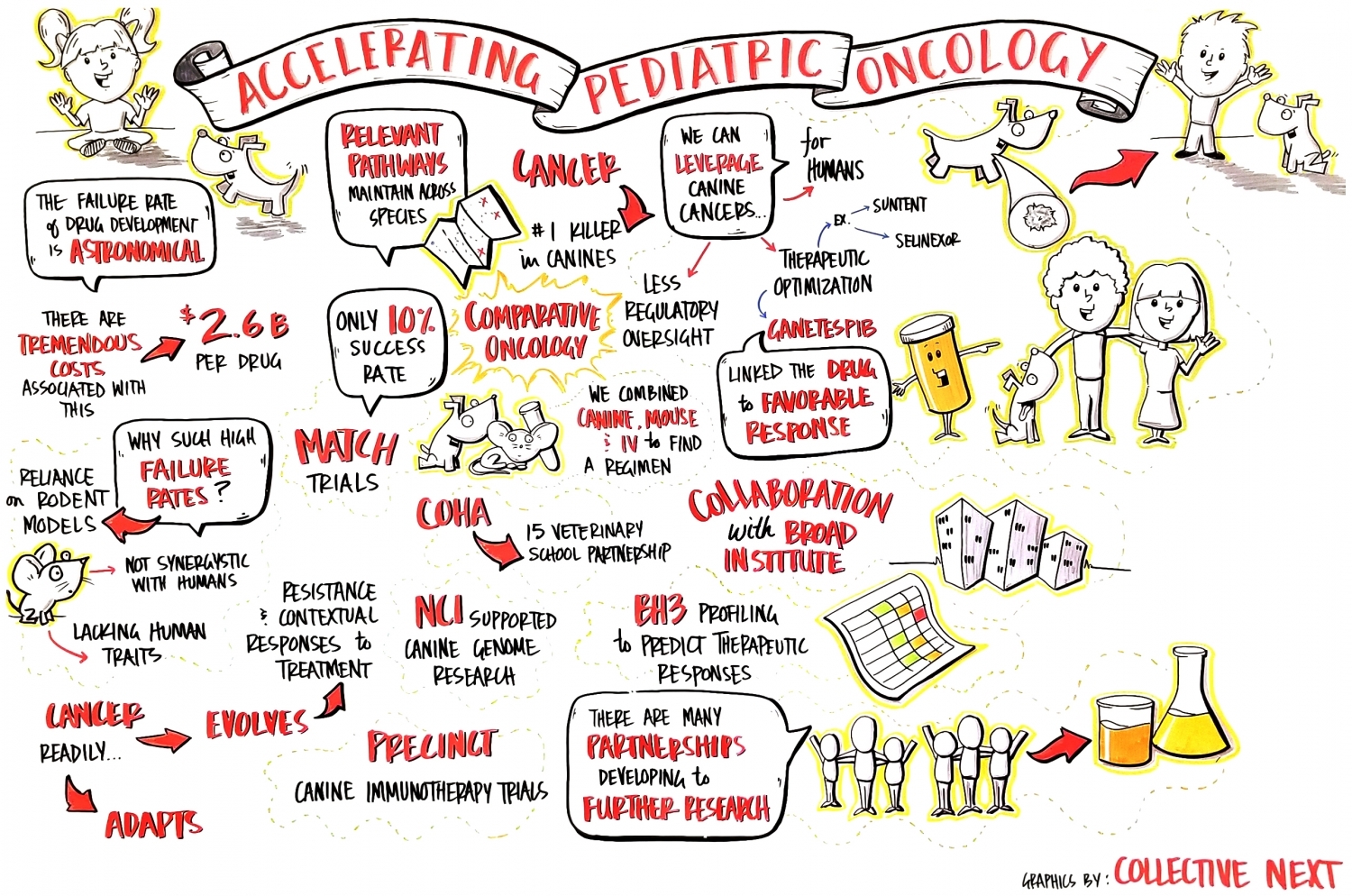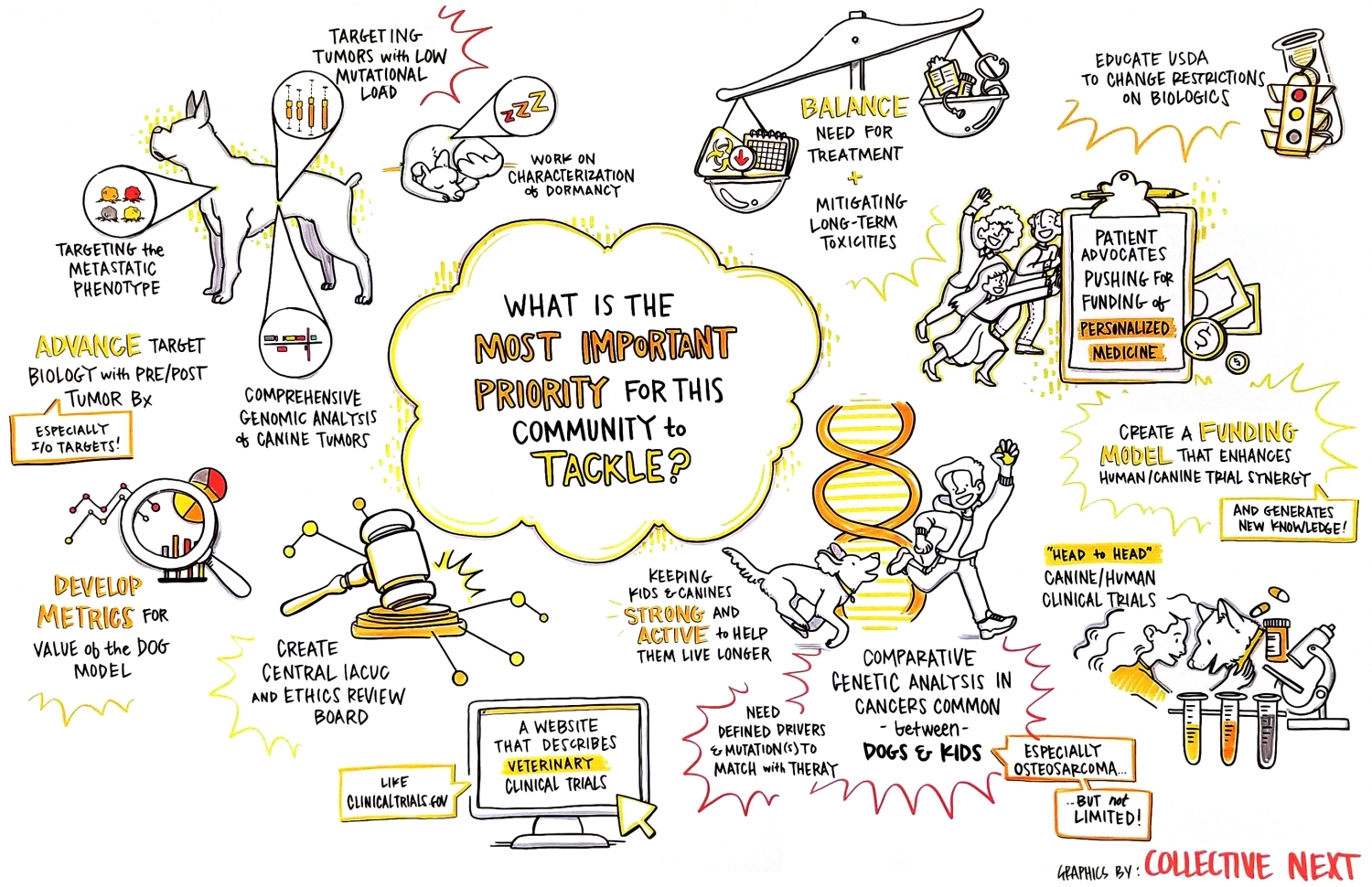 Back