Okay, I'll say it: The philanthropic community often lags when it comes to innovation. So much of today's technology and resources are focused on increasing efficiency and generating revenue, which leaves charities, non-profit organizations, and charitable foundations behind. There is, however, a movement to correct this discrepancy powered by organizations like Fidelity Charitable, and an increasing number of philanthropic entrepreneurs.
In September, Fidelity Charitable hosted the Inspire Summit 2015 in Cary, North Carolina, and provided a platform for innovative thinkers to tell their stories and inspire others to advance philanthropy.
At Inspire 2015, Collective Next, in collaboration with our charitable partners, designed a program that included an incredible variety of stories and ideas. Our role was to drive the program design and help craft the speakers' talks and visuals.
Here are my Inspire 2015 highlights: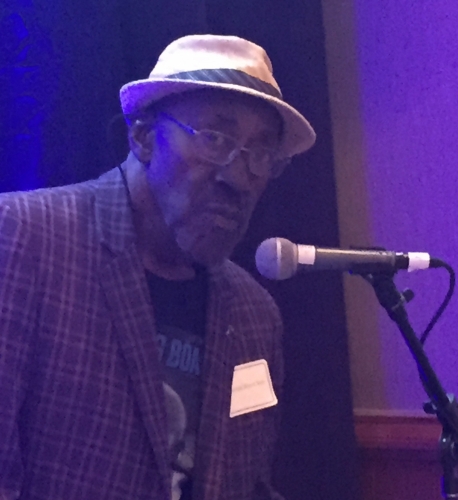 Ironing Board Sam – A 76-year-old blues and R&B singer and keyboardist who is part of the Music Maker Relief Foundation. Sam played his hit Cherry Pie to kick-off the event and had the 120-person audience singing, swaying, and clapping along with him.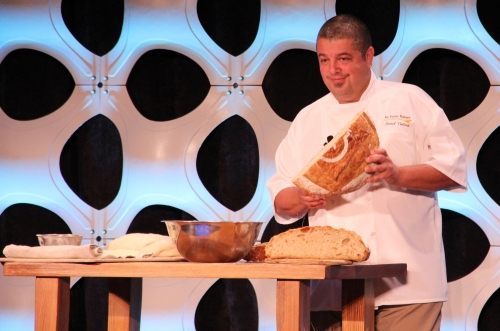 Lionel Vatinet – A master baker originally from France who now lives in Cary, NC. Lionel is part of the famous French artisans guild called Les Compagnons du Devoir, and spoke of his life journey and the connections between the sharing of bread and philanthropy.
In preparation for this session, Collective Next worked with Mr. Vatinet and his team to develop a short video biography that played during the session while he busily prepared a "bread tasting" on the stage. His remarkable story and bread moved the audience. He made bread and we made THIS – enjoy!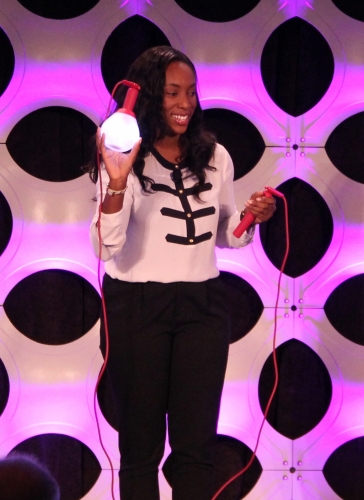 Jessica O. Mathews – Co-founder and CEO of Uncharted Play, who was inspired to disrupt the energy industry while on a visit to her ancestral home of Nigeria. Jessica invented a soccer ball and jump rope that produce clean renewable energy through play. Her products can be used to power lights and other basic utilities. Jessica demonstrated her products by dribbling a Soccket ball and skipping on stage. No small feat!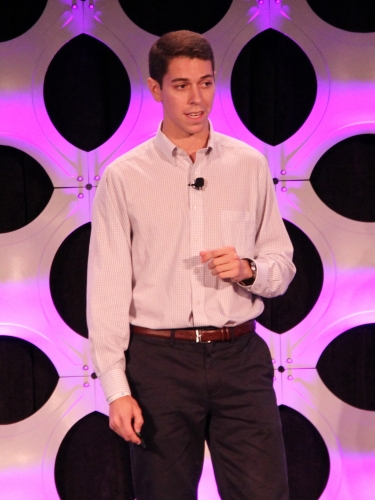 Thomas Doochin – A UNC undergraduate who founded CommuniGift, a platform for purchasing products for people in need. The organization also offers a Birthday Buddy program where guests to a child's birthday party can purchase gifts to donate to a child who could otherwise not afford a celebration. Thomas stood up and impressively represented the Millennial generation's voice in the future of philanthropy
I could go on and on, as every one of the fourteen speakers and performers wowed the audience. These individuals and organizations are changing the world and blazing a path for innovative ideas in philanthropy. It was an honor to have worked with them to help engage their industry and move it forward.
At the top: Erica Dhawan on The Power of Connectional Intelligence
Back