We recently had an exciting opportunity to digitally scribe (or as we like to say "SuperScribe") in front of 1,400 people at Matthews Arena in Boston. The event was City Year's Summer Academy, a unique chance for their entire team together three days of education, insipiration, and team building.
City Year is a unique organization doing important work supporting students in at-risk schools. Here's their mission:
At City Year, we partner with the most at-risk schools to help bridge the gap between what their students need and what the schools are designed to provide. In doing so, we're helping students reach their full potential and graduate high school in communities all across America.
As a graphic facilitator, I work with diverse organizations across virtually every industry. It is rare to see a group of people as passionate and deeply committed to their cause as the folks at City Year. It was truly a pleasure to help them bring their ideas to life with visuals.
If you haven't heard of City Year, you should check them out – or better yet, consider volunteering and being a part of their team. https://www.cityyear.org/joincorps
Not only did I get to scribe for amazing speakers (including Bryan Stevenson), but I also got to use some new and improved technology. I used a 12.9" iPad Pro with the Apple Pencil on the WorkVisual App and let me tell you, this is the future of digital scribing. I'm not trying to be an Apple snob (though maybe I am), but there really is no other stylus on the market that even compares – and in combination with the large screen and WorkVisual App (which lets you pinch and zoom on the iPad while projecting your full artboard to the audience) is a trifecta.
Check out some of few images of the event as well as the finished SuperScribing.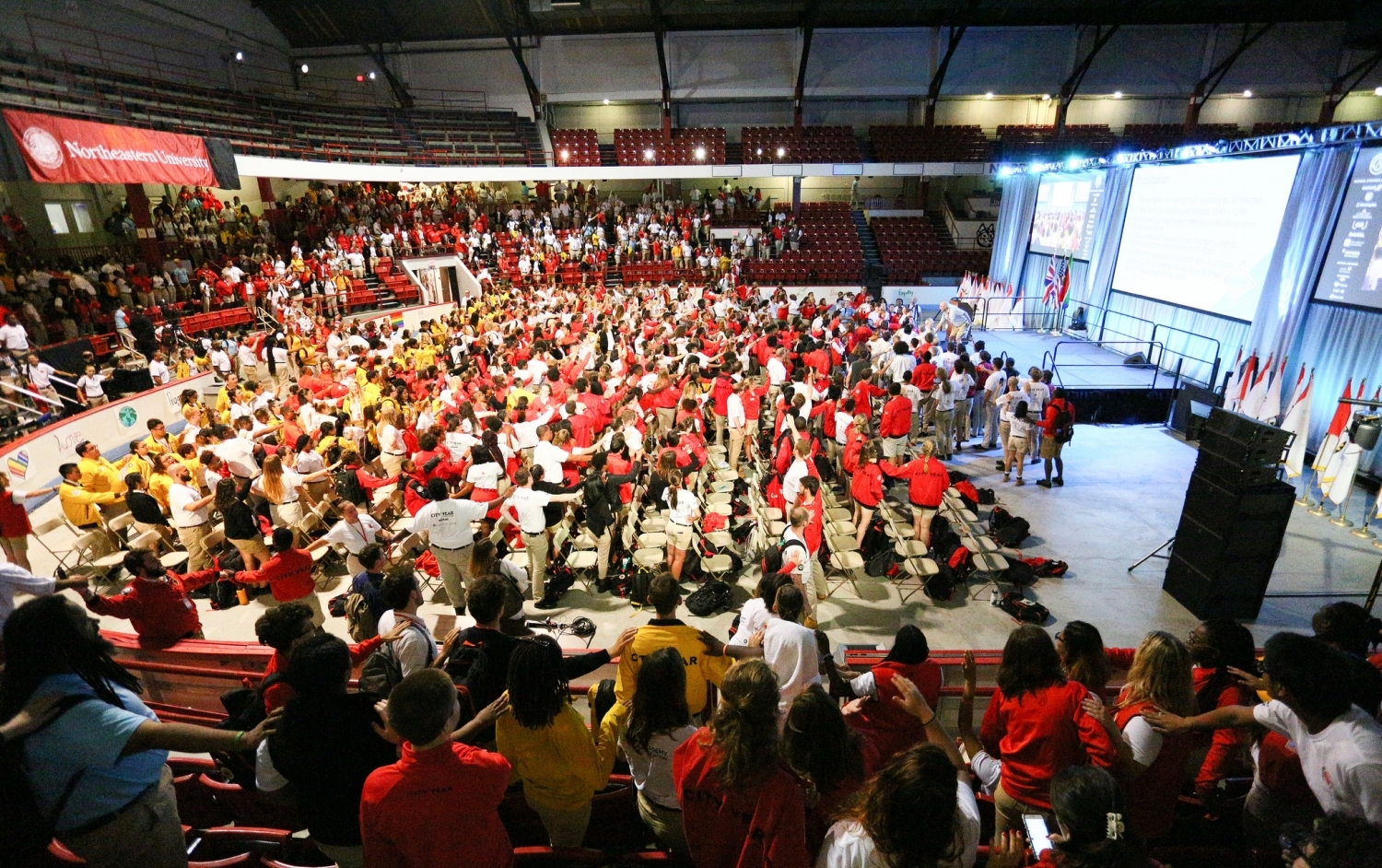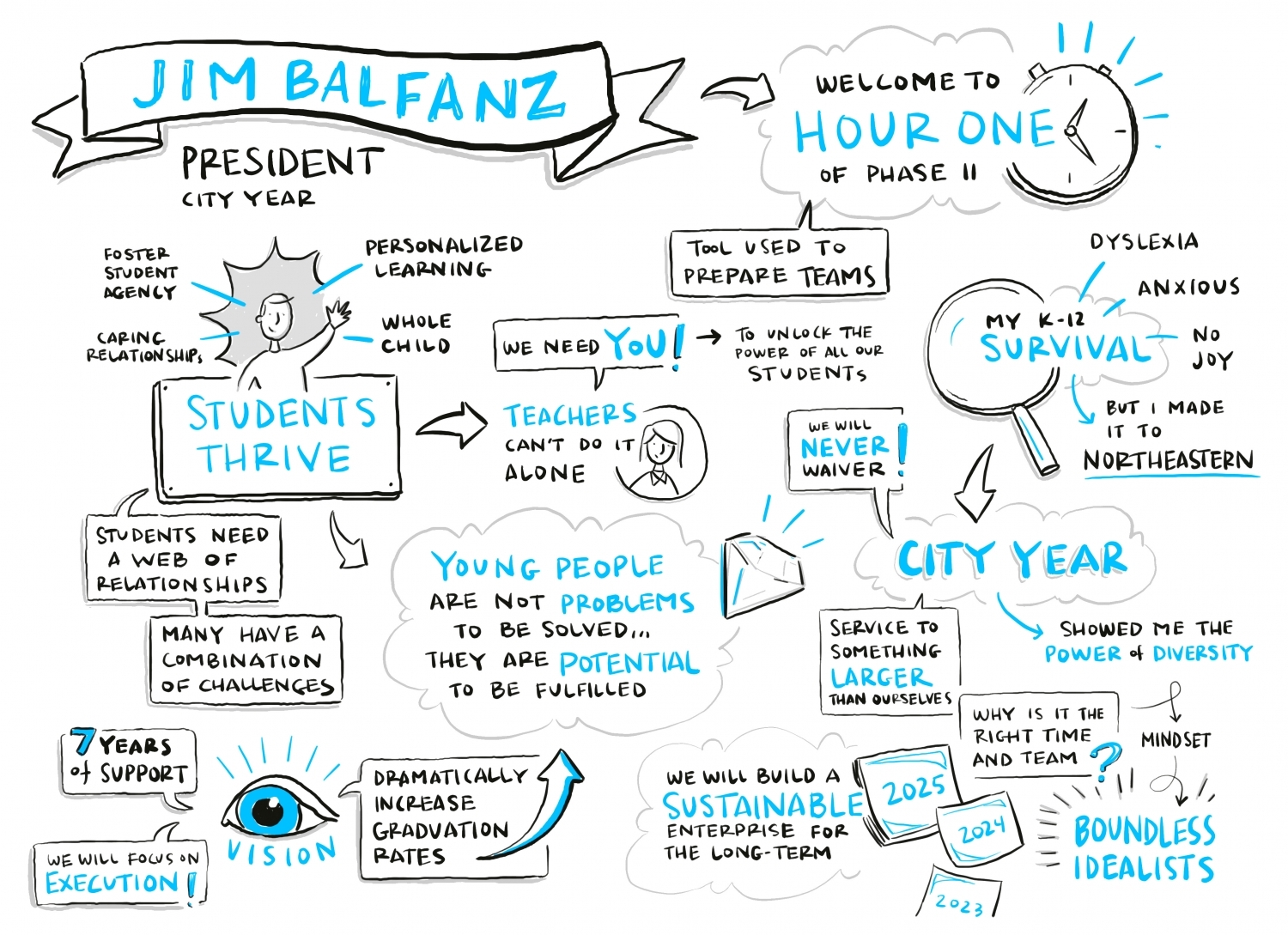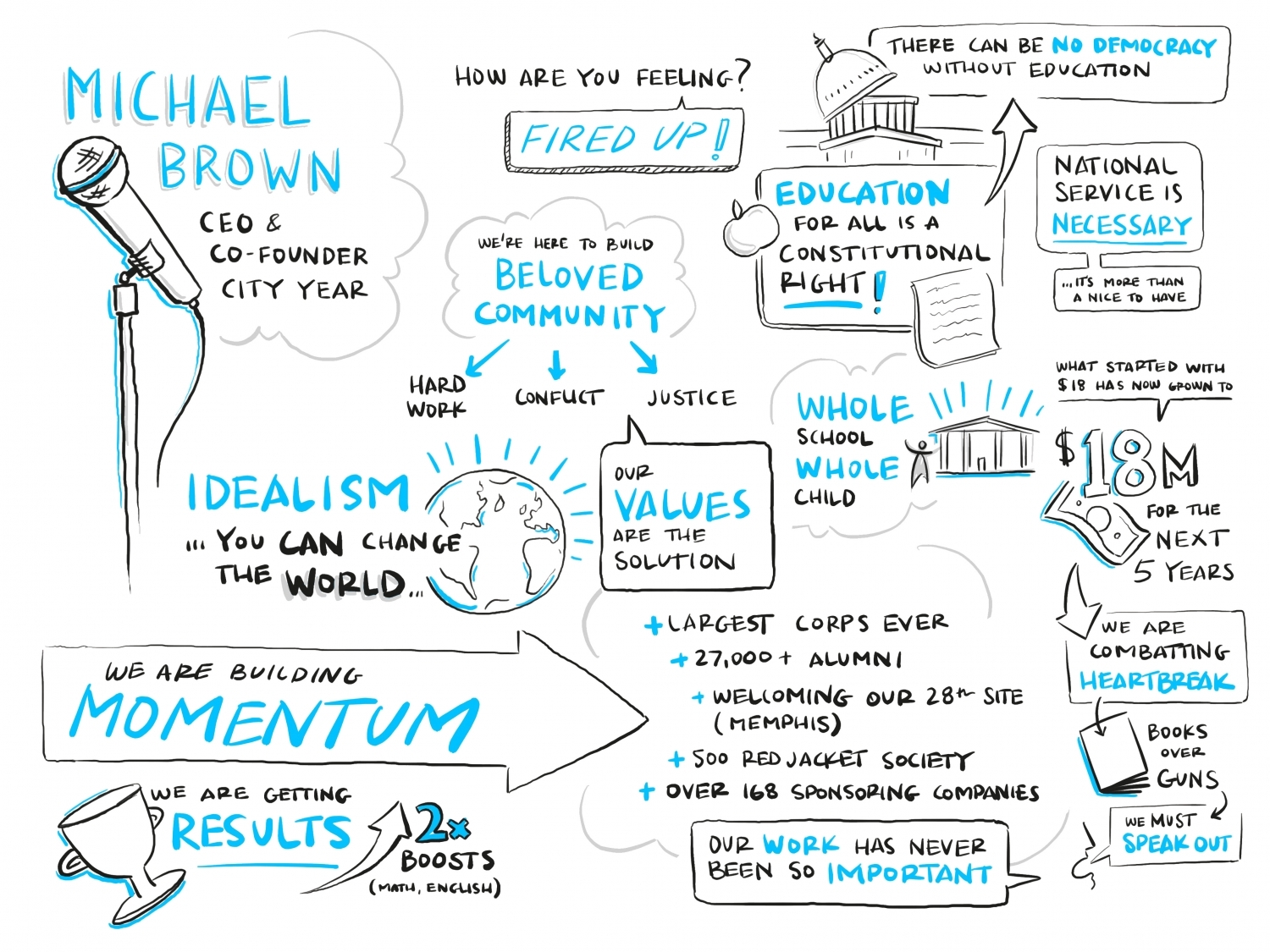 Back