Presentations are the primary mode of communication for some of the brightest and best ideas in an organization. Yet, presentation-making is not something that comes naturally to most people. Many struggle with where to even begin.
Bree, my NibSqueak podcast co-host, and our colleague Geoff, CN's resident storytelling expert and presentation coach, recently gave a presentation about great presentations. On Episode 11, available above, Bree shares the highlights. We discuss three critical, but often overlooked (or skipped), elements of powerful presentations, and present graphic facilitation tools for presentation-makers.
When creating presentations, we think it's important to get analog before you go digital. In other words, the best way to start creating a presentation is to step away from your computer, bust out your markers, and brainstorm and organize your ideas.
We reference two visual templates in this episode. Use the empathy map template (below) to think about your audience for your next presentation. Who are the key audience members? What are their roles? What information are you providing that will be useful to them?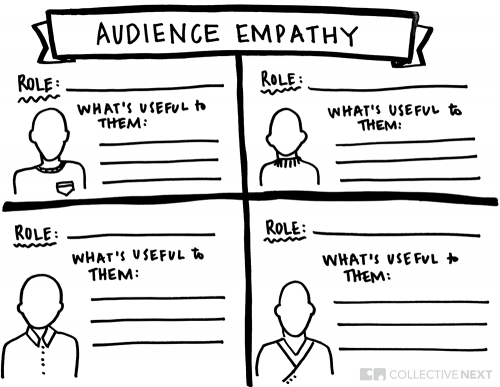 Download the Audience Empathy Map template in PDF format
You can also use this next template to capture your thesis, supporting points, and story elements.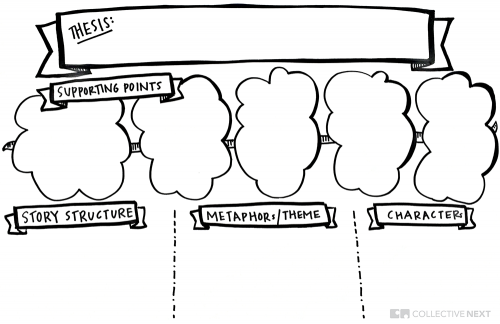 Download the Presentation Outline template in PDF format
NibSqueak is our podcast about using visuals to communicate, collaborate, and work better. For a complete episode list, visit nibsqueak.com.
Back