The Collective Next community recently returned from Vermont, where we mourned the loss and celebrated the life of Travis Martin.
We were reminded that while we got to spend a tremendous amount of time with Travis over the 10 years we worked with him, we are but one sphere of his incredibly vast universe of friends and family. It was a privilege to see the kind of person he was through the lens of his friends going back to middle school, and to hear his family's stories and memories shared over a few days' worth of events in his honor that included an epic day of skiing and snowboarding on the mountain he loved.
There's a saying that how you do one thing is how you do everything, and we left Vermont with a deeper knowing that whether at work, or spending time with his family, or snowboarding with friends, that is how Travis lived his life.  The CN community and our clients have shared remarkably similar stories and sentiments about the kind of colleague and friend Travis was. To celebrate this legend – his incredible talent, his sense of humor and his easy-going attitude – we've compiled some of our favorite memories of what we love and appreciate most about him.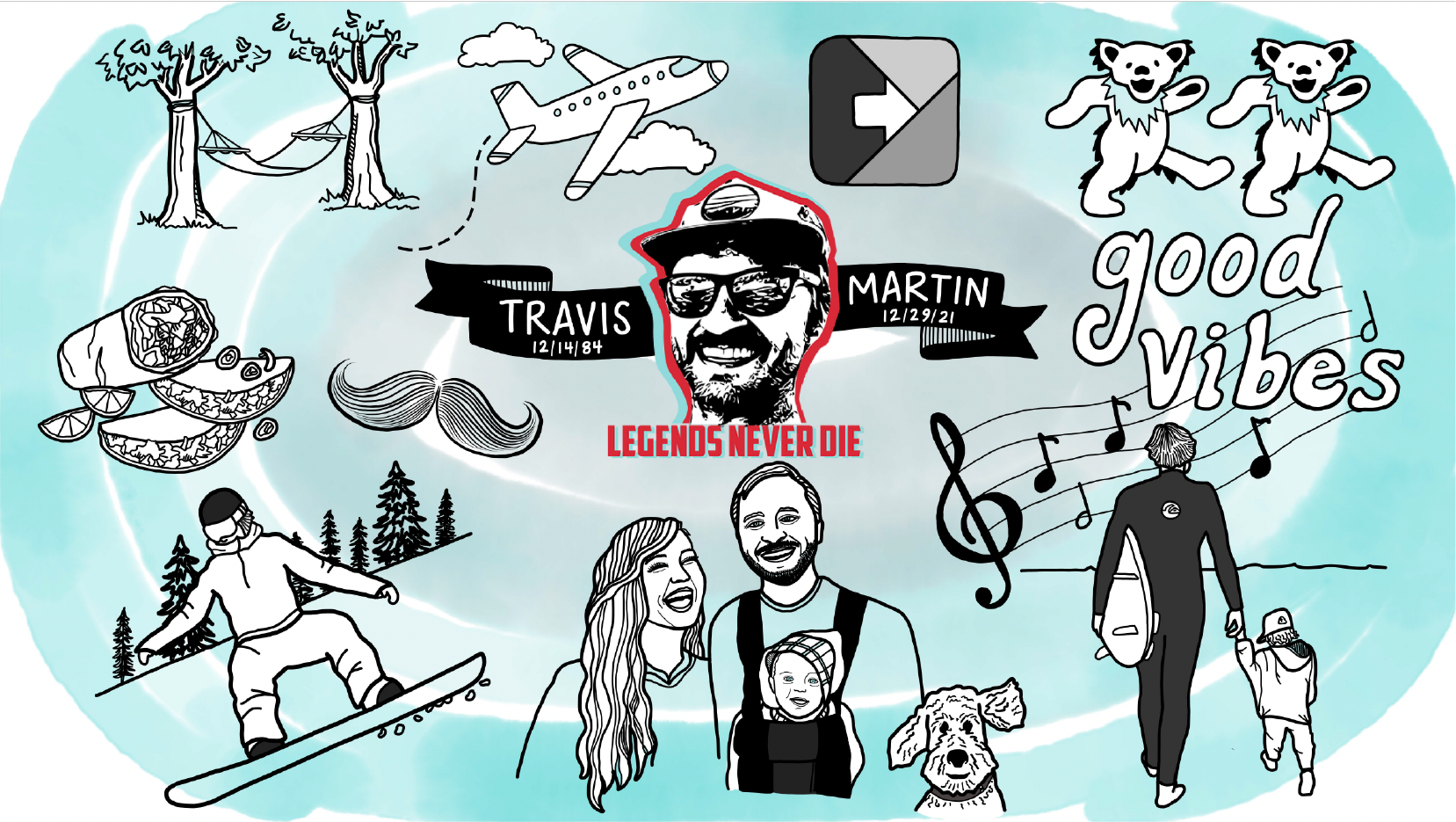 In Memory of Travis (Illustrated PDF)
(PDF illustration by Tricia Walker; Legends Never Die portrait used with permission by Gretchen MacKinnon)
This illustration is an interactive PDF, so be sure to click on each image to read the quotes.
If you're going to log some miles and some hours with anyone, you'd be lucky if that person was Travis. We are grateful that we had that opportunity for as long as we did.
To support Travis's greatest legacy by contributing to his son's education, please consider contributing to this GoFundMe which will go towards a newly established 529 plan in Conrad's name.
Stay Naar!
Back